Truth is dangerous! Former Homeland Security official laments RT's truth-telling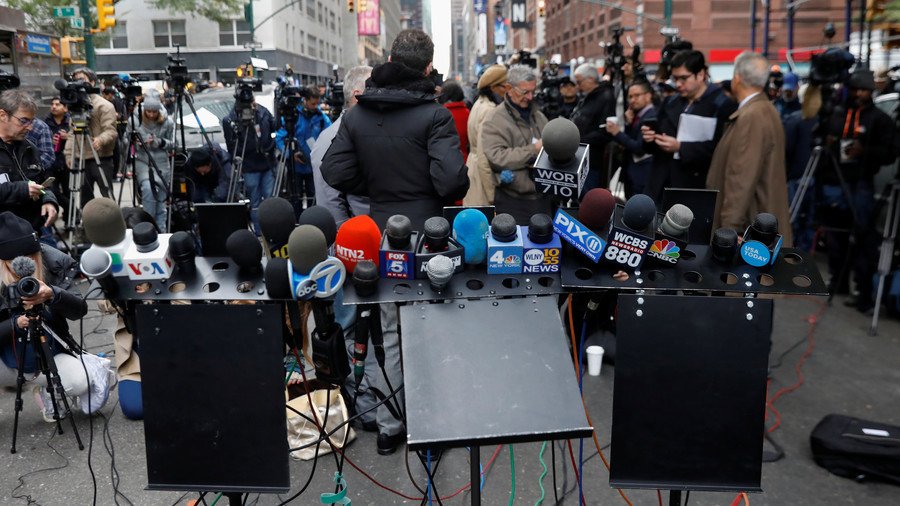 Cover your ears and avert your eyes, Americans: RT is attempting to weaken the United States using a whole host of nefarious methods – such as telling the truth, a former Homeland Security official has warned.
Sounding the alarm during a panel discussion at the Center for Strategic and International Studies (CSIS) in Washington, Suzanne Spaulding, former deputy secretary for cyber and infrastructure protection at DHS in the Obama administration, said that one of RT's methods when it comes to its influencing vulnerable Americans is… telling the truth.
As an example of this worrisome and effective truth-telling, Spaulding cited one of RT's weekly shows, America's Lawyer, hosted by prominent US trial lawyer Mike Papantonio. The theme of this show, Spaulding revealed to the audience is that the US justice system is "corrupt and broken" and has been "taken over by politicians and the elite for their own corrupt ends."
They feature every week, stories from our courts all across the country to demonstrate the truth of this statement. I don't think there's anything in there that is a lie.
A truthful news show dedicated to exposing the corruption of the American justice system? Terrifying!
Adversaries like Russia, Spaulding said, are "using information operations, sometimes enabled by cyber, to weaken us" – but the reason it can be so effective, she said, is that the information doesn't have to be a lie.
Oftentimes, they don't even have to make things up, they simply replay, they take kernels of truth, they take existing divisions and weaknesses of our own making and reproduce them, put them out, retweet them indefinitely in a very one-sided way.
Now, to many Americans, this might sound like some worthwhile viewing, but to Spaulding it is still "propaganda" because the ultimate objective is to weaken the country by revealing its flaws and stirring up trouble.
Also on rt.com
Trump proposes state-run network to oppose CNN, forgetting that Voice of America already exists
In order to combat the influence of Washington's adversaries around the world, Spaulding speaks in grand terms about how the US should "go around the world, turning on the lights" and bringing American truth to the masses.
That could be by "providing information that empowers people" or engaging in "information operations that get the truth out there" about corrupt politicians in these countries, she says.
Curiously, Spaulding does not seem to think American media efforts to 'inform' citizens in adversary nations about corruption and elitism in their own countries will amount to propaganda in the way it apparently does when RT tells the truth. Nor did she seem to worry that it would be "one-sided."
The US has a head start on all of this openness and transparency, Spaulding claims, because "historically and traditionally" the US does not keep secrets from its citizens – a statement that might raise a few eyebrows at home.
Subscribe to RT newsletter to get stories the mainstream media won't tell you.
You can share this story on social media: