On Thanksgiving, Trump says he is most thankful for …Trump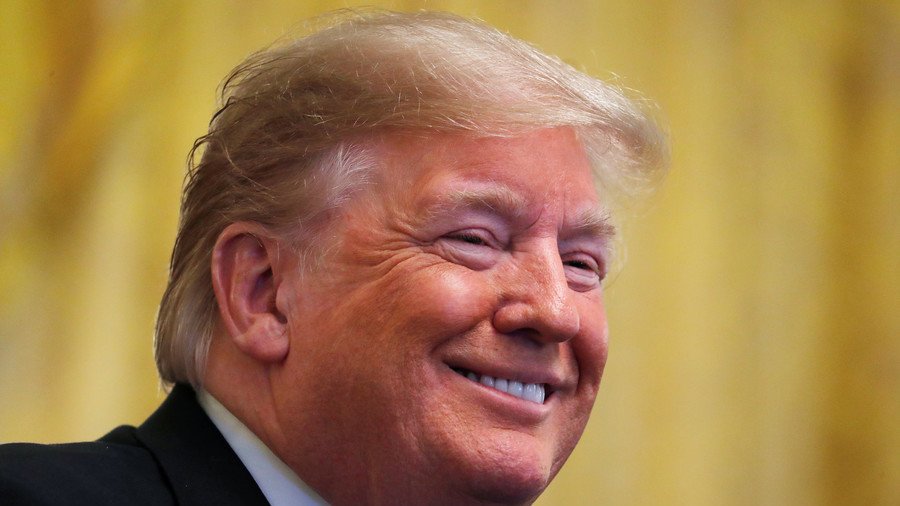 Thanksgiving is a time to be grateful for the good things in your life. While at least grasping the spirit of the season, Donald Trump nevertheless remained Trump – and gave his biggest thanks to himself.
Trump was wrapping up a press conference in his Florida estate on Thursday when he was asked what he was most thankful for- a question the president really might have anticipated.
As American families were getting together to share a turkey feast and give thanks for the things they hold dear, such as God and loved ones, Trump, too, had plenty of opportunity to say some banal phrase in line with the carefree holiday mood and avoid castigation.
READ MORE: State Department arms secretary gives thanks to weapons industry in bizarre tweet
Yet, as we might have anticipated, he didn't.
Trump instead decided to give a pat on the back to the person he holds most dear – himself.
Answering the reporter's question, Trump said that he was most thankful "for having a great family and for having made a tremendous difference in this country." And just in case anyone doubted which of the two is more important, the commander-in-chief elaborated:
I've made a tremendous difference in the country. This country's so much stronger than it was when I took office and you wouldn't believe it.
Continuing to indulge in self-praise, Trump boasted that his foreign counterparts are now telling him they are astounded by how much clout the US has amassed under his leadership.
"When I see foreign leaders, they say, 'We cannot believe the difference in strength between the United States now and the United States two years ago," he said, adding that the US has grown "so much stronger that people can't even believe it."
Naturally, his response didn't go over well on social media. A few #Resistance activists even spat out their turkey to bash Trump's "narcissism" and "delusion."
Trump isn't the only US official to raise eyebrows with a questionable Thanksgiving greeting. State Department undersecretary Andrea Thompson, for instance, thanked US mulita-billion military industrial complex and arms sellers.
Like this story? Share it with a friend!
You can share this story on social media: