Ocasio-Cortez mocked for '3 chambers of Congress' gaffe, hits back at critics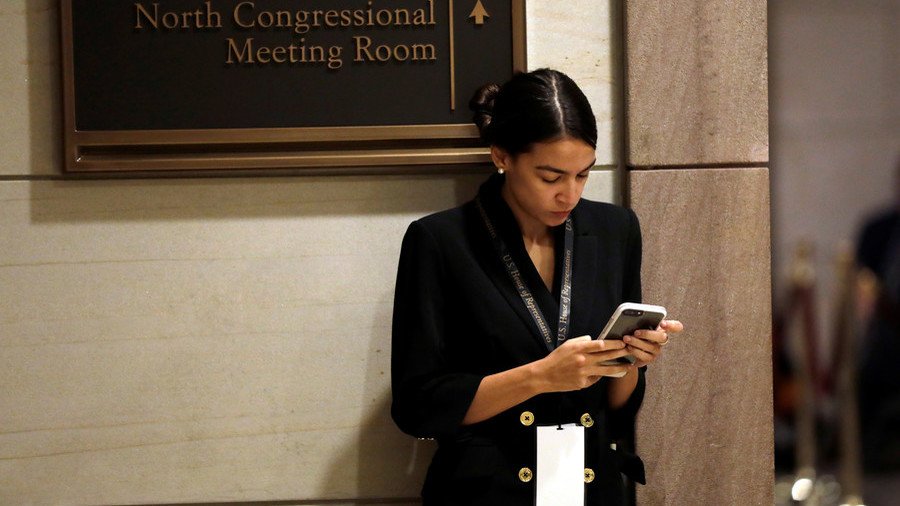 After being mocked by the right for referring to the non-existent "three chambers of Congress," newly elected Rep. Alexandria Ocasio-Cortez hit back at critics for "drooling over every minute of footage" to use against her.
In an instagram video to supporters this weekend, Ocasio-Cortez appeared to have missed Civics 101 in high school.
"If we work our butts off to make sure that we take back all three chambers of Congress — Uh, rather, all three chambers of government: the presidency, the Senate, and the House," she said in the video.
Congress has two chambers, the House and the Senate, while the government has three branches: the executive (the President and his administration), the legislative (Congress), and the judicial (the courts). Right-wing Twitter didn't let the mistake go:
Ocasio-Cortez snapped back on Sunday, night, responding to mocking from Ohio State Representative Niraj Antani (R).
"Maybe instead of Republicans drooling over every minute of footage of me in slow-mo, waiting to chop up word slips that I correct in real-tomd, they actually step up enough to make the argument they want to make," she said, correcting her new slip-up to "real-time" in a follow-up tweet moments later.
A self-described socialist, Ocasio-Cortez shot to fame this June when she unseated ten-term incumbent Rep. Joe Crowley in New York's Democratic primary elections. Running on a progressive platform of socialized healthcare, immigration reform, gun control and free education, Ocasio-Cortez will be the youngest woman to ever serve in Congress when she takes office in January.
Her path to Capitol Hill has been live-blogged and tweeted in intimate detail, with Ocasio-Cortez causing a stir at orientation day last week when she claimed that staff assumed she was an intern or spouse. When critics called BS on her story, Ocasio-Cortez suggested that she was discriminated against as a "woman or person of color."
Ocasio-Cortez' 'three chambers' gaffe is not the first time her critics have questioned her political knowledge. Days after her primary victory this summer, Ocasio-Cortez said in a television interview that US Immigration and Customs Enforcement (ICE) was running "black sites" at the US border, a claim that was pounced on and ridiculed by the right.
In addition, Ocasio-Cortez was savaged in July for calling Israel's presence in the West Bank an "occupation," before admitting that she couldn't explain why she chose to use this word.
Like this story? Share it with a friend!
You can share this story on social media: