CNN's Acosta has White House press pass temporarily restored by court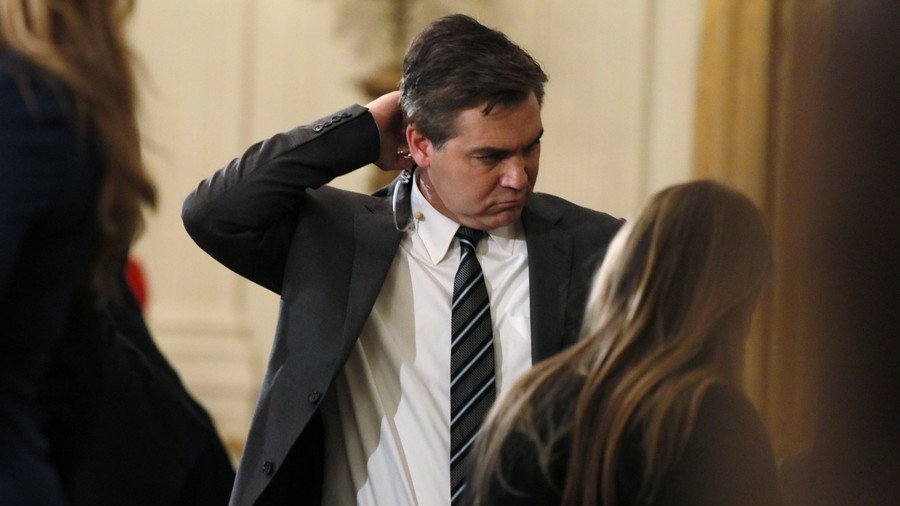 CNN reporter Jim Acosta has had his White House press pass - revoked by President Trump after a verbal clash last week - restored by a federal court.
Judge Timothy J. Kelly ruled on Friday that Acosta should have his press pass returned immediately. The ruling is a temporary one, and Kelly has not yet ruled on whether Trump's revocation of Acosta's press pass was unconstitutional.
The White House said that it would reinstate Acosta's press pass, but will "further develop rules and processes to ensure fair and orderly press conferences in the future."
CNN filed the lawsuit following a heated exchange between Acosta and Trump at a press conference last week. During the exchange, Acosta challenged Trump over the president's claims that a migrant caravan bound for the US border could be considered an "invasion." Acosta defied Trump's repeated warnings to sit down, and became pushy with a White House staffer who tried to relieve him of the microphone.
After the exchange, Trump revoked Acosta's press pass, which was taken off him by a Secret Service officer later that evening.
CNN hit back with a lawsuit targeting Trump, White House Press Secretary Sarah Sanders, Chief of Staff John Kelly, his aide for communication Bill Shine, Secret Service Director Joseph Clancy, and the unidentified Secret Service officer who took the pass from Acosta.
While CNN's request for a temporary restraining order was granted on Friday, the network is still pushing for "permanent relief," which could shield other reporters from having their passes revoked if granted.
"While this suit is specific to CNN and Acosta, this could have happened to anyone," the network said. "If left unchallenged, the actions of the White House would create a dangerous chilling effect for any journalist who covers our elected officials."
CNN's case was supported by the White House Correspondents' Association, and by over a dozen news outlets, including Fox News. sitting at the opposite end of the political spectrum from CNN, Fox president Jay Wallace nevertheless said that "Secret Service passes for working White House journalists should never be weaponized."
Acosta's antagonistic relationship with Trump has been criticized by others in the media. Veteran Watergate journalist Bob Woodward slammed CNN's lawsuit on Tuesday, saying that media figures like Acosta have become "emotionally unhinged" in their coverage of Trump.
"The remedy [isn't suing the administration]," he said at a conference in Florida. "It's more serious reporting about what he's doing."
Ari Fleischer, former White House press secretary under President George W. Bush, said that Acosta's personal arguments with Trump go "too far, and hurts the rest of the press corps."
On Acosta, I can't defend his behavior. He uses his position in the briefing room to espouse pesonal points of view. "It's not an invasion" he said re the caravan. His job is to ask challenging Qs, not argue for his POV. He goes too far and hurts the rest of the press corps.

— Ari Fleischer (@AriFleischer) November 13, 2018
If you like this story, share it with a friend!
You can share this story on social media: