Face of freedom: Selfie saves man from life in jail for crime he didn't commit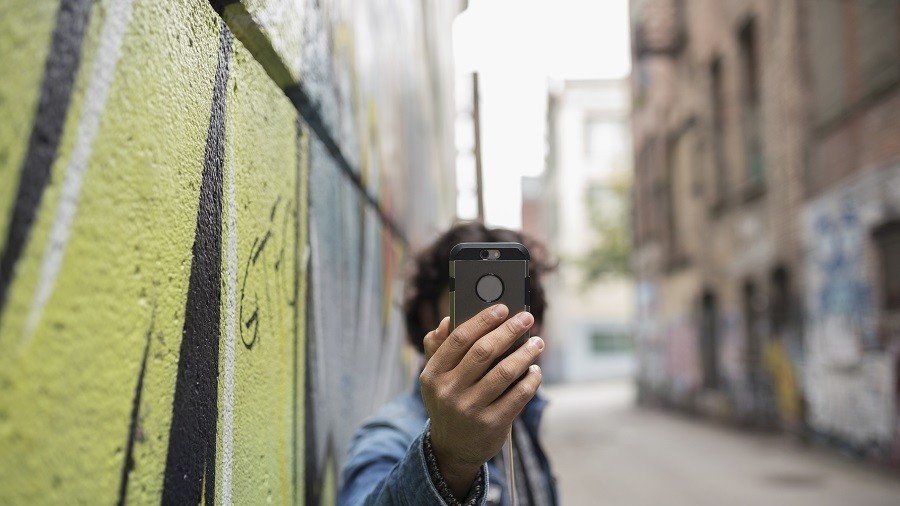 The maniacal obsession with taking selfies is often derided, but on this occasion a single random snap turned out to be a life-saver for a man who faced spending the rest of his life in jail for a crime never committed.
It all unraveled when Texan Cristopher "CJ" Precopia, 21, was accused by his high school ex-girlfriend of breaking into her home in Bell County, assaulting her, carving an "X" onto her chest and cutting her face, ABC reports.
In a handwritten statement to police obtained by the outlet's Austin affiliate KVUE, the woman wrote, "I could hear the slices being made and it stung a lot."
His lawyer, Rick Flores, said Precopia was taken aback when officers from the Temple County Police Department showed up with an arrest warrant in September 2017.
When his client asked them on what grounds they were taking him into custody, the officers responded "something along the lines of, 'Don't act like you don't know what we're talking about," Flores said.
The 21-year-old, who was working at a lumber yard at the time, was charged with first-degree felony burglary of a habitation with intent to commit additional felonies.
The conviction could have seen him jailed for up to 99 years, Flores said. That despite his client being "totally stunned" at the allegations, given he claimed he hadn't seen the woman for a whole two years and had no idea where she lived.
The allegations meant his application to join the US army was rejected. They also forced his parents to have to fork out 10 percent of his $150,000 bail fee, as well as another $100,000 fees for his legal defense.
Evidence of the man's innocence came to light when his mother at one point realized her son was nowhere near the scene of the alleged crime on the night it supposedly occurred. On September 20, 2017, around 7:20 pm, her son was in fact at the Renaissance Hotel, 70 miles from the alleged victims' home.
And in an incredibly lucky twist of fate, what could prove it was, in fact, a selfie she took with her son and two friends that night. In light of new developments, which included the selfie, the Bell County Prosecutor's Office dismissed the case "in the interest of justice."
Like this story? Share it with a friend!
You can share this story on social media: