'Thoughts & prayers': Twitter laughs as NRA bleeds out financially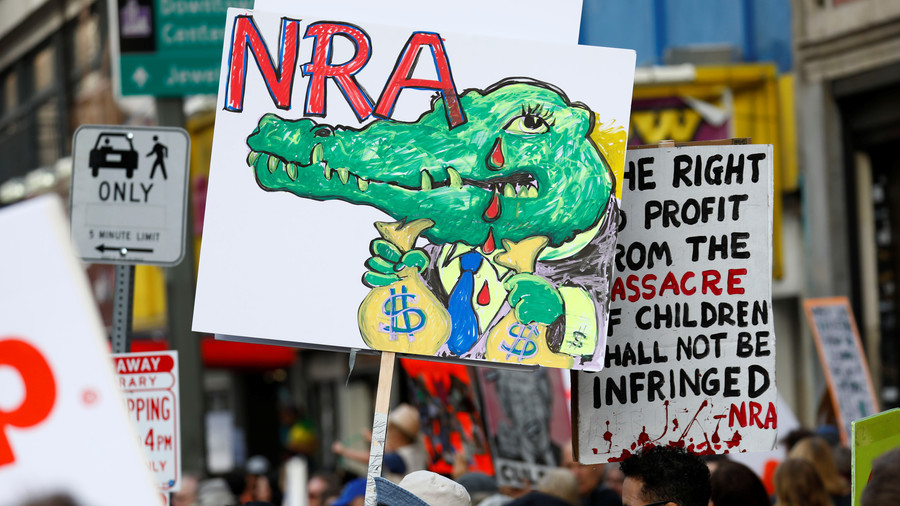 The National Rifle Association has become the butt of the joke after it was revealed the powerful gun rights advocacy group is struggling financially, revoking free coffee for staff.
As it turns out, the coffee is not so 'bulletproof' at the NRA after all. Non-profit The Truce revealed the NRA would no longer provide it for its staff for free and the Twitter community was quick to offer their 'thoughts and prayers.'
The parody of the condolences usually offered in the wake of a mass shooting was accompanied by some scathing comments.
Free coffee and water coolers have been axed (or sniped?) at the NRA's Virginia headquarters as a last-ditch austerity measure. Rolling Stone recently reported that the NRA's financials were so bad that they may well pose an existential threat to the second amendment stalwart.
Revenue from membership dues fell by $35 million in 2017, producing a knock-on effect on the organization's ability to canvas during the midterm elections. Indeed, the group even had to increase its membership dues for the second time in as many years just to stay afloat and continue campaigning.
As the NRA bleeds out, many on Twitter have seized the opportunity to deride the often embattled gun rights organization with the same empty phrase used to comfort victims' families after mass shootings, with the #thoughtsandprayers trending on the social media platform though not for the same reasons as usual.
READ MORE: Gun injuries send 8,000 American children to the ER every year – study
In the wake of the Pittsburgh synagogue shooting, the Borderline Bar shooting in California and combined with its ongoing legal battles including facing off against New York Governor Andrew Cuomo over the group's insurance plan it affords members, it appears the notorious gun rights group is now a shadow of its former self.
Like this story? Share it with a friend!