'Well-informed' Stanford Professor McFaul scoffs at idea of checking sources before tweeting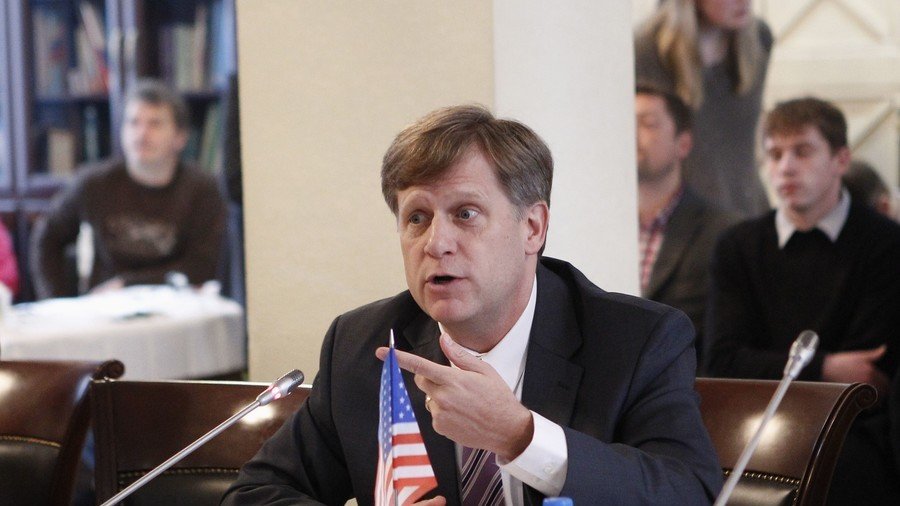 Ex-envoy to Russia Michael McFaul has shrugged off criticism he received after being duped by a well-known parody account, arguing that checking sources on Twitter is often too time consuming. Sage words from a Stanford professor?
McFaul, along with Obama-era UN ambassador Samantha Power, pounced on an anti-Trump tweet posted by a parody account that poses as North Korea's "official news feed."
To his credit, McFaul deleted the offending tweet. But the celebrated Stanford scholar went one step further, issuing an extremely articulate and compelling defense for his oversight: Who even has time to check sources on Twitter?
"Sorry if my mistake with that account offended you. I deleted the tweet. (And if you are checking the authorship of every tweet on your feed, you have a lot more time on your hands than I do.)," McFaul replied to one of his countless internet critics.
McFaul, who describes himself as "well-informed, not naive, principled and data-driven," is one of America's most cherished thought leaders, and cannot be expected to verify the information that he launches out to his nearly 350,000 Twitter followers. Non-Stanford professors are expected to get their Twitter facts straight, however. A cursory glance at McFaul's impressive anthology of tweets reveals that the good professor is a stickler for solid sources.
"One source doesn't make something 'true.' I may be a new [ambassador], but I have been a professor for decades," McFaul lectured to an irresponsible Twitter user back in August 2012.
This isn't McFaul's first fake-news rodeo. In January, he apologized for sharing a fake video which called for the killing of Russian intelligence officers.
Maybe it's time for McFaul to uninstall Twitter? Never!
Like this story? Share it with a friend!
You can share this story on social media: