US diplomats fall for parody North Korean account in their rush to pick on Trump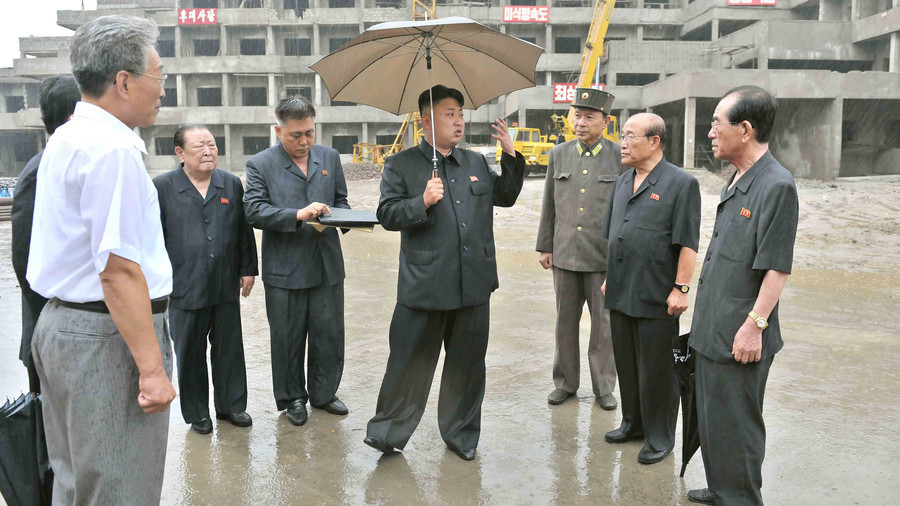 Obama-era UN envoy Samantha Power and former US ambassador to Russia Michael McFaul have been caught falling for a parody of North Korea's official Twitter account, retweeting its praise of Kim Jong-un to spite the US President.
It's a reasonable expectation that two experienced diplomats would be able to tell parody from news, but politicians never fail to surprise: Power and McFaul were apparently a little too eager to unload on Donald Trump to double-check if the @DPRK_News account they retweeted was actually real.
As Twitter users from all over were sneering at Trump's refusal to attend a ceremony commemorating US Marines in France due to light rain, "DRPK News Service" published a tweet which read: "Supreme Leader Kim John-Un does not fear rain."
McFaul, who has repeatedly bashed Trump for cozying up to the "dictator" Kim, thought the North Korean leader was now "trolling" his American BFF, and promoted the parody with a now-deleted re-tweet.
All's fair in love and Trump-bashing, it seems... or so thought another former Obama official, Samantha Power, who fell for the same tweet.
Outspoken Kremlin critic and Newsweek foreign policy columnist Jeff Stein also fell for the gag:
Some welcome level-headedness was provided by AP's Matt Lee. In a series of tweets, the veteran reporter informed the "victims" they had been played by a fake news agency.
All three have since deleted the tweets – but not before the screenshots had been taken.
Adding to the embarrassment, the account in question has been around for years and has been known to be a fake since at least 2015.
The parody has claimed a long list of victims over the years, including Newsweek, BuzzFeed, Fox News, The Verge and The Washington Post. The most recent casualty among high-profile news outlets was the New York Times.
Last year, the Daily Beast even conducted an extensive interview with the two men behind the account, a data analyst and an attorney, after The New York Times quoted @DPRK_News in its piece about July 2017's missile launch.
Twitter was ruthless in mocking Power and McFaul, with commentators calling the former UN ambassador "ignorant" and unfit for the job, and saying that McFaul was blinded by his anti-Trump bias.
Like this story? Share it with a friend!