Firefighter sacked over inflammatory 'joke' about hunting migrants on US border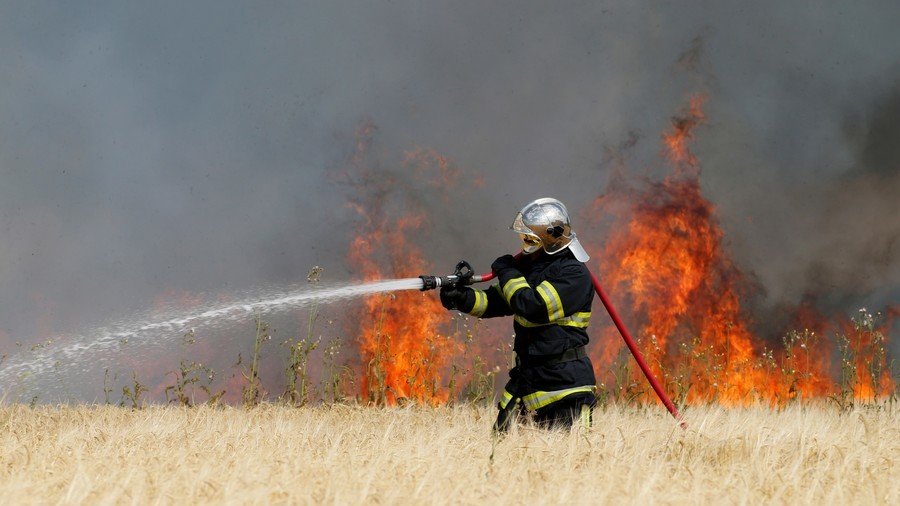 A Texas firefighter has been sacked over an inflammatory and 'racist' social media post in which he appeared to suggest hunting immigrants along the US border with Mexico.
Chris Bush provoked outrage online when he said people should fill feeders, normally used by hunters to lure deer, with "pinto beans" and place them around the Texas border with Mexico. The former Bellaire and Westfield Fire Department employee appeared to be suggesting that people crossing the border could then be hunted like game.
"We should buy deer feeders fill them with pinto beans put them on the border and make a new hunting season. I wonder how many Texans will buy that hunting licenses and how many tags we would be allowed," Bush posted on Facebook, according to ABC 13.
READ MORE: 'Whiter than white': Senior cop who used age old phrase could be fired for alleged 'racism'
Westfield Fire Department say Bush has since been relieved of his duties following the online comments.
"The member was immediately removed from duty and is no longer a member of this organization. The employee was terminated within hours of the post," the fire department statement read.
Bush's post provoked outrage amongst many online, with some commenters demanding his sacking and then expressing their happiness over his termination.
"Calls for violence should never be tolerated," Joseph Harris said of the post on Facebook.
"Not funny and wrong on so many levels. And I'm for the wall and not wanting illegal immigrants let in," another person added.
READ MORE: Antifa protest at Tucker Carlson's home investigated as possible hate crime
Others have defended Bush, saying the comments were an attempt at a joke. "No one can take a joke anymore," Sheryl Phillipes Pinion said on Facebook.
"I don't know what all of the hullabaloo is about. Really. What's happened to having a sense of humor? Do you really not know that this was said in jest?" was another take on the furore.
Think your friends would be interested? Share this story!
You can share this story on social media: