Trump credits Trump with oil price decline: 'That's because of me'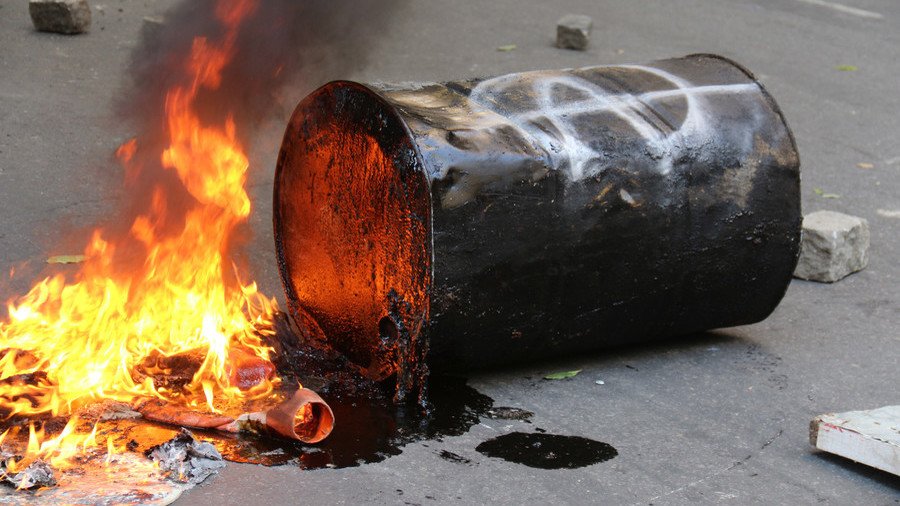 US President Donald Trump is taking credit for falling oil prices, attributing the drop to the Iranian sanctions waivers he announced on Friday even as market analysts blame him for driving up the prices in the first place.
Trump implied that the waivers allowing eight countries to continue importing Iranian crude were directly responsible for the price drop, even though only one percent of the drop had occurred since announcing those waivers last week. After hitting a four-year high on October 3, crude prices have dropped as much as 20 percent.
"That's because of me. Because you have a monopoly called OPEC. And I don't like that monopoly. And oil prices are coming down."
"I gave some countries a break on the oil," Trump told reporters at a press conference on Wednesday. "I did it a little bit because they really asked for some help, but I really did it because I don't want to drive oil prices up to $100 a barrel or $150 a barrel."
Far from crediting Trump with the price drop, many analysts blame the US president for driving it up in the first place. Prices began climbing from $68 a barrel when Trump ditched the Iran nuclear deal, and last month's uncertainty about the impact of US sanctions on Iranian exports drove them to a peak of almost $77 a barrel for US crude and over $86 for Brent crude, the highest prices since 2014.
The recent fall in oil price correlates to a global sell-off as investors drop risky assets, as well as a lowered forecast for oil demand spurred by currency weakness and decreased growth expectations.
Saudi Arabia, Russia, and other oil-producing nations have increased their exports with authorization from OPEC, which agreed to increase supply out of concerns that raising prices would reduce demand. Trump, too, asked Saudi Arabia to pump more oil to offset the impact of the sanctions.
The US is also producing more oil than it has in nearly half a century, averaging 11 million barrels a day and outstripping even Saudi and Russian production. US exports are on the rise as well, reaching a record 3 million barrels a day in June.
While Trump hailed the Iranian sanctions as the "strongest sanctions in the history of our country," the oil waiver softens the blow considerably, allowing some of Iran's biggest trading partners, including China and India, to continue buying the county's oil for 180 days without fear of reprisal. Some forecasts say Iranian oil exports could actually increase this month.
Think your friends would be interested? Share this story!
You can share this story on social media: