'You did the same': Obama's head of Iran sanctions grilled over criticizing Trump's 'disgusting joy'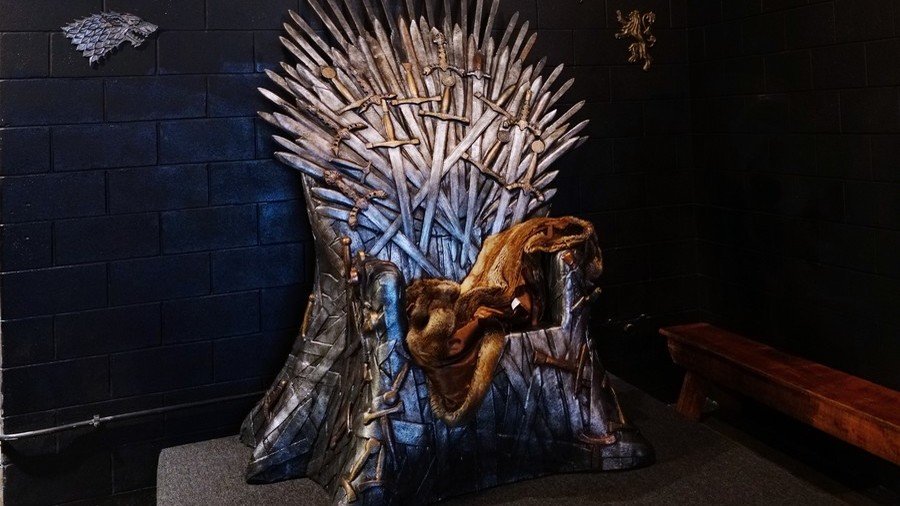 The man who designed sanctions against Iran under Barack Obama faced a backlash after he said that the light-hearted use of a Game of Thrones-inspired meme by Donald Trump to threaten Tehran with new restrictions was 'disgusting.'
Trump's tweet on Friday featured a picture of himself with the caption "Sanctions are coming," a paraphrase of a famous quote from the iconic fantasy series "Game of Thrones." The stunt by the US president faced mockery and criticism on the internet, with even show presenter HBO hinting that trademark misuse might've taken place.
Former State Department official Richard Nephew, who directed the sanctions policy in the Obama administration, was also there to chip in, but it didn't go as well he'd planned.
Nephew wrote on Twitter that what Trump did was "frankly disgusting" and urged the White House to treat the issue of sanctions "seriously" because they will "impose very real, human costs."
The senior research scholar at Columbia University's Center on Global Energy Policy went on to boast about being "responsible, directly, for US sanctions against Iran for a long while." He claimed that his work to punish Iranians didn't bring him joy, but he still "took pride" in it.
The twitterati were quick to point at hypocrisy in Nephew's statements, saying that the sanctions he invented did the same harm to ordinary Iranians as those from Trump. The fact that Nephew said that he wasn't enjoying himself and refrained from using memes to announce the restrictions changes nothing, they argued.
Some said that the tweet by the sanctions guru simply made no sense, as "taking pride" and "feeling joy" were, practically, the same thing; while Nephew's boasting also led to suggestions that he was as "narcissistic" as President Trump himself.
In May, Trump stunned the international community by unilaterally withdrawing the US from the landmark Iranian nuclear deal, which was signed under the Obama administration, and by promising to reinstate all the previous sanctions against the Islamic republic. There has already been one wave of restrictions against Tehran, with the imminent sanctions expected to cripple the Iranian energy sector, including oil and gas exports.
Think your friends would be interested? Share this story!
You can share this story on social media: