'I retired him,' Trump boasts as Flake flakes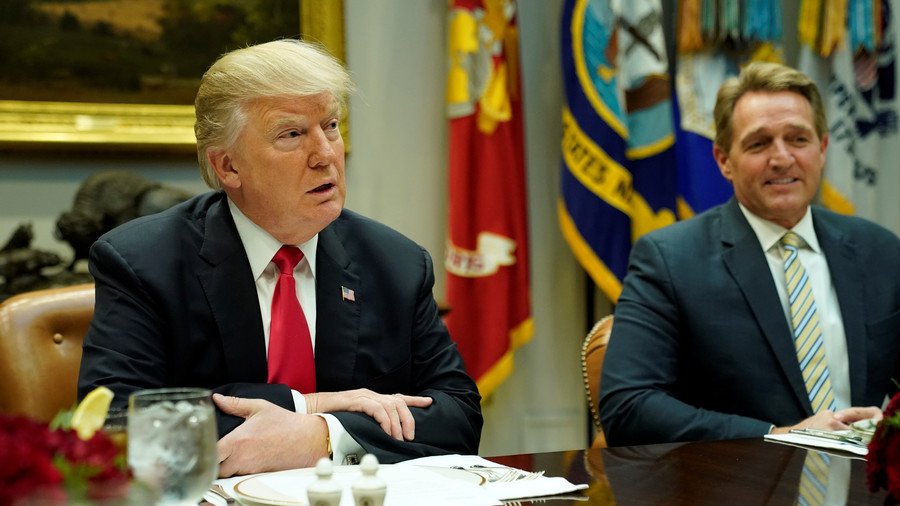 Putting a good face on an election that saw his party lose control of the House, President Trump bragged that he had "retired" Arizona Senator Jeff Flake, the Republican who opted to step down rather than support Trump.
"In Jeff Flake's case it's me, pure and simple. I retired him. I'm very proud of it, I did the country a great service," Trump said at a press conference on Wednesday. "He is retired. I'd like to call it another word, but we're going to treat him with great respect."
Trump reserved some of his scorn for defeated Republican members of the House who he feels did not support him enough.
"You had some that decided to, let's stay away, let's stay away. They did very poorly," the president said, calling out Carlos Curbelo (Florida), Mike Coffman (Colorado), Mia Love (Utah), Barbara Comstock (Virginia), Erik Paulsen (Minnesota), John Faso (New York), and Peter Roskam (Illinois) by name.
"I'm not sure that I should be happy or sad, but I feel just fine about it," he added.
The race for Flake's vacated seat is still too close to call, with Democrat Kyrsten Sinema and Republican Martha McSally only one percentage point apart with nearly all precincts reporting. Republicans picked up two seats in the Senate, retaining their majority, while Democrats gained 28 seats and took control of the House.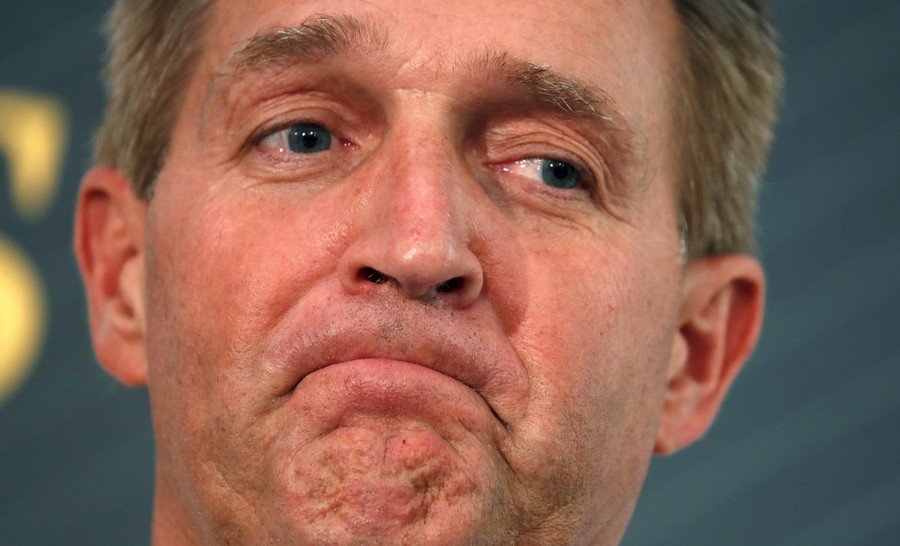 Flake announced his retirement last year and did not seek reelection. He claimed his refusal to support Trump's policies would have made reelection as a Republican candidate impossible and has become a strident critic of the president.
You can share this story on social media: