Navy disciplines sailors for LSD ring aboard nuclear-powered aircraft carrier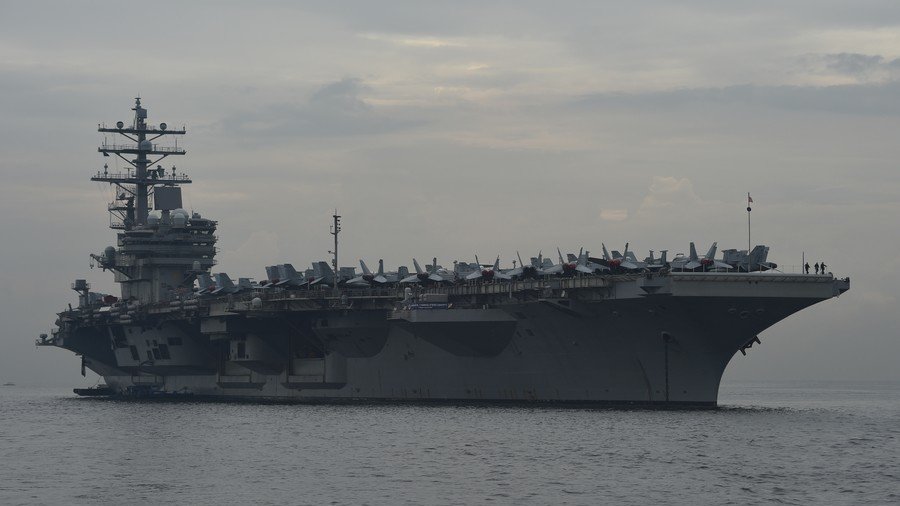 14 sailors working in the nuclear reactor department aboard the aircraft carrier USS Ronald Reagan face disciplinary action for using and distributing LSD, the latest embarrassment for the Navy's scandal-ridden 7th Fleet.
Ten of the sailors have already been disciplined on "LSD related charges," a 7th Fleet spokesman told Navy Times. Two sailors are in more serious trouble, and are heading to court-martial for using, possessing, and distributing the hallucinogenic drug, while the Navy is considering charging another three as well.
All 14 worked on the carrier's nuclear reactors, and were described as "senior personnel." Two Westinghouse nuclear reactors power the 101,000 ton behemoth, which has a staff of almost 6,000 personnel and can remain at sea for over 20 years. Despite the sailors' proclivity for hardcore hallucinogens, the Navy said that the reactors "remain safe."
The two court-martialed sailors are charged with using, possessing and distributing the drug between January and February of this year. One is also charged with possession of anabolic steroids.
The Navy has been investigating the drug ring since February, when it received a tip off about one sailor using LSD.
Based in Yokosuka, Japan, the 7th Fleet is the US Navy's largest fleet, with 20,000 sailors and 50 to 70 vessels. The LSD scandal is one of several to have rocked the fleet this year. Another sailor aboard the Ronald Reagan was found guilty in August of attempting to sexually assault a 14-year-old girl, and sending explicit messages to another 7-year-old girl in Japan.
Scores of the fleet's officers have also been charged with soliciting bribes from a Malaysian defense contractor, Leonard Glenn 'Fat Leonard' Francis. One, a retired master chief pleaded guilty in September to inflating invoices for port services from Leonard's company, in exchange for lavish gifts and cash kickbacks.
The fleet has also been struck by a series of tragic mishaps as of late. The USS Fitzgerald - a guided missile destroyer - collided with a Philippine container ship in June 2017, killing seven crew members. Earlier that year, the USS John McCain - another guided missile destroyer - hit a merchant ship off the coast of Singapore. Ten crewmen lost their lives and another five were injured.
Like this story? Share it with a friend!
You can share this story on social media: