'Flying saucer' photo released by NASA as it revisits old project's demise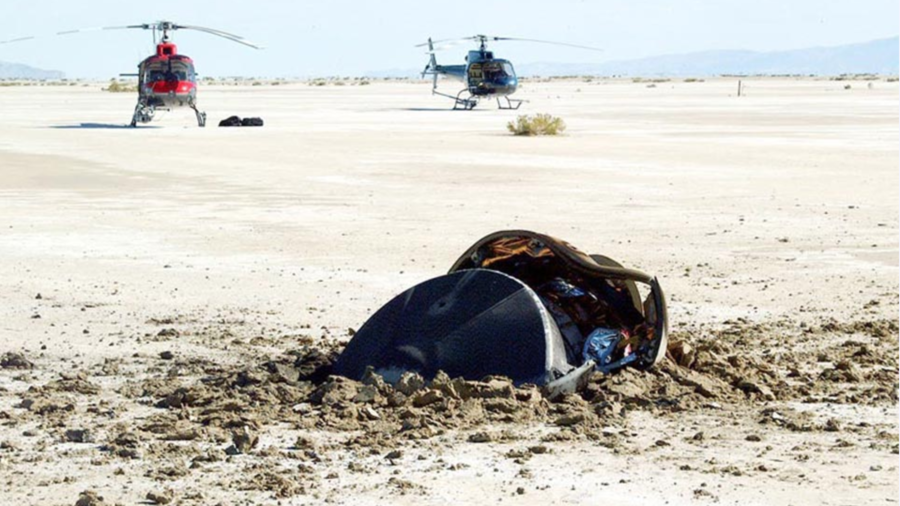 NASA has reiterated its confirmation that a flying saucer crash-landed in the Utah desert in 2004 after being tracked on radar and pursued by multiple helicopters, but alas, it's not what ufologists might think.
The 'flying saucer' actually belonged to NASA, not some alien species initiating its takeover of our planet. As part of its 'Astronomy picture of the day' series, the space agency, with tongue firmly in cheek, shared the suggestively-titled image, 'Flying Saucer Crash Lands in Utah Desert'.
The object in question was, in fact, NASA's own Genesis sample return craft: The robot had been orbiting the sun, collecting solar wind particles that the Earth's magnetic field usually deflects.
However, as is visible in the photo, the return leg of the mission did not go quite as planned, as the craft's parachutes failed to deploy, making for a rather hard, 300kph landing.
Thanks to engineering (and some luck) many of the return samples remained in good enough condition to analyze. No aliens, though.
READ MORE: 'NASA is hiding life on Mars': Here's what's really going on in red planet 'explosion' IMAGES
This data provided researchers with a better understanding of the composition of our Sun and how both it and the planets formed billions of years ago, as well as providing insight into the true abundance of certain elements throughout our solar system.
Think your friends would be interested? Share this story!
You can share this story on social media: