And you thought your flight was sh*tty… Delta passenger forced to sit in FECES for 2 hours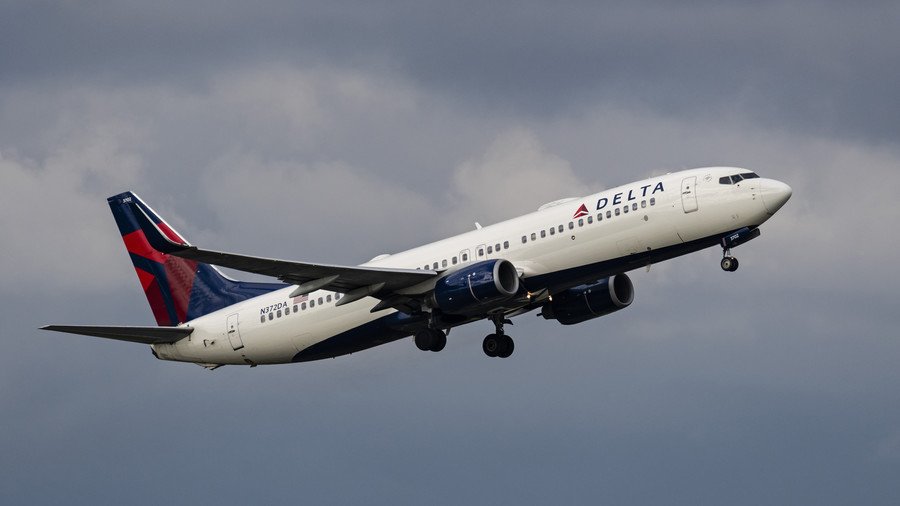 A Delta Airlines frequent flyer was forced to sit in feces for the entirety of a two-hour flight after airline staff refused to clean the mess he found in his seat upon boarding.
Matthew Meehan was given the option of sitting in the mess or missing his flight from Atlanta to Miami entirely, when he brought it to the flight crew's attention. He was as shocked by how airline staff treated him as he was by finding the excrement on his seat in the first place, describing the entire experience as "dehumanizing," Yahoo Lifestyle reports.
Delta flight crew told Meehan they had actually reported the mess to the cleaning crew and appeared shocked it was still there. Instead of cleaning it themselves, however, they gave him two paper towels and a bottle of gin from the drink cart and told him to wash up in the airline bathroom.
The discovery of the mess didn't stop the boarding process, either, though Meehan says Delta protocol is for boarding to stop as soon as a contagion or biohazard is discovered. Then again, the plane is supposed to have a biohazard kit on board – presumably more than paper towels and gin.
Adding to the absurdity of the situation, there seemed to be no consensus on where the feces had come from. The flight crew blamed a German shepherd dog, while the gate agent blamed an old man who'd gotten sick on landing and Delta corporate pinned it on a golden retriever puppy. Meehan was not impressed. "It's feces; it carries disease any way you look at it."
As more passengers discovered the mess, they were able to convince the manager to at least clean the area with paper towels by blocking the flight attendant area in protest. But on the oversold flight, there was nowhere else to sit, and the feces were still caked into the seats and floors.
Meehan calls the airline's response – a refund and a token quantity of frequent flyer miles – "insult to injury." "That's what I'm worth to them? 50,000 miles? ... That's what people get for signing up for a credit card. It's not even enough for a flight."
When it was time to fly back home, Meehan took a cab instead. "I'm just not ready to get back on a plane," he said.
You can share this story on social media: