Final CNN & Rasmussen midterm polls vary wildly in predictions as Americans prepare to vote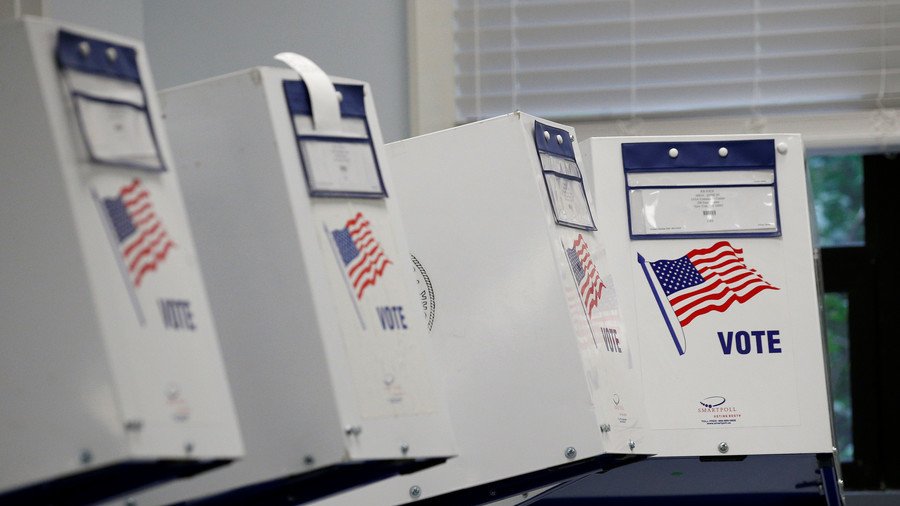 One day before Americans head to cast their ballots in the crucial midterm congressional elections, two final polls conducted by CNN and Rasmussen have predicted wildly different results.
The final generic poll conducted by left-leaning CNN has put Democrats 13 points ahead of Republicans. Meanwhile, a separate poll carried out by the more right-leaning Rasmussen agency has suggested that Republicans are leading, but by a much smaller margin of one point.
The results are a reminder of the folly of relying entirely on polling, which was highlighted after Donald Trump's election in 2016, despite the vast majority of polls suggesting that his opponent, Hillary Clinton, was almost certain to win the presidency.
Online, Twitter users reacted with surprise to the vast disparity between the two polls, wondering whether there have ever been two polls so far apart on the eve of an important election and suggesting that at least one of the pollsters would end up looking stupid when ballots are counted.
Democrats are hoping to wrestle control of the House of Representatives from Republicans in a 'blue wave' of wins in the midterm elections held across the country tomorrow, which have been billed as a kind of referendum on US President Donald Trump after two years in office.
Think your friends would be interested? Share this story!
You can share this story on social media: