Paws for thought: 'Good dog' shoots owner in the chest on way to hunt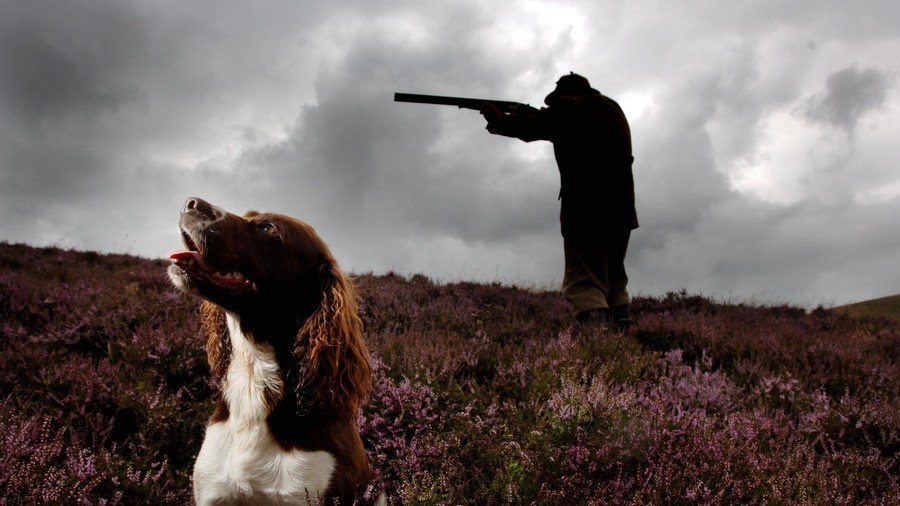 One would hardly imagine man's best friend stabbing them in the back, but one dog went as far as blowing a hole in his owner's chest with a shotgun while en route to a hunting trip. The man insists the 'good boy' is not to blame.
Tex Harold Gilligan was driving a pickup truck near the Chihuahuan Desert, New Mexico, when he was struck in the torso by a bullet which shattered his ribs and punctured a lung.
Speaking to ABC News, the hunter said he initially thought the shot came from a sniper as nobody else was around. However, the bizarre shooting has now been attributed to Gilligan's beloved 120-pound labrador-cross, Charlie.
It's now been determined by local police that the dog got its leg caught in the trigger of a front seat shotgun, before blasting Gilligan in the chest.
"Charlie got his foot in the trigger of the gun and I leaned forward and he slipped off the seat and caught the trigger — and it shot," Gilligan said.
"It was a freak accident but it's true, that's what happened." While 74-year-old Gilligan was left bloodied and near death, the dog owner has refused to blame Charlie.
READ MORE: Barking mad: IKEA faces online backlash over 'sexist' Facebook post 'comparing' women to pet dogs
"He did not mean to do it," he said. "He's a good dog. I never thought that this would happen. It's an interesting story: 'a dog shot a man.'"
Doña Ana County Sheriff's spokeswoman Kelly Jameson said the position of the gun – which was stored facing towards Gilligan in the front seat of the vehicle – enabled the freak accident.
"Apparently Mr. Gilligan placed his gun in the floorboard of the truck with the butt of the gun on the floorboard," she said. For now it seems dog owners can breathe a sigh of relief, man's best friend is not out to kill you - yet.
If you like this story, share it with a friend!
You can share this story on social media: