Trump wishes luck to his 'doppelganger' Alec Baldwin as he faces assault & harassment charges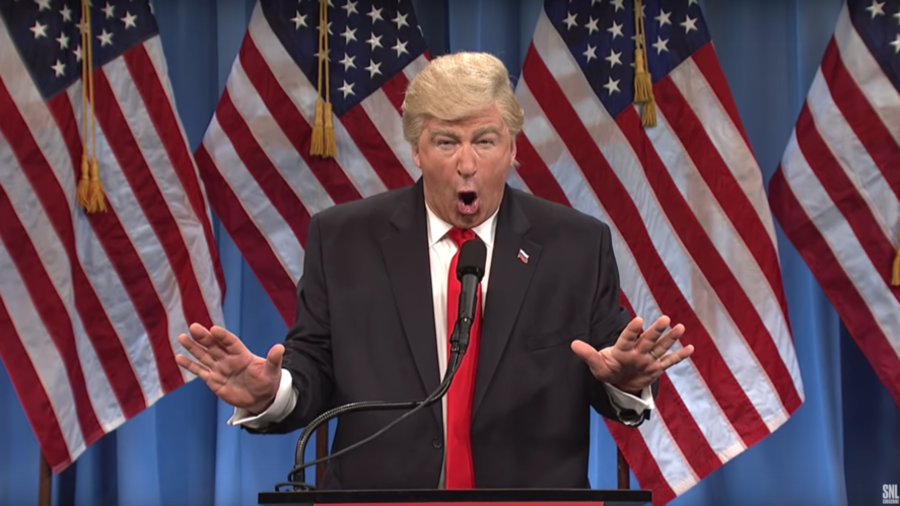 President Donald Trump has offered his mimic-in-chief, Alec Baldwin, some rare words of support after the actor –known for impersonating him on SNL– was detained for punching a man in the face during a parking spot brawl in NYC.
"I wish him luck," Trump told reporters outside the White House just hours after Baldwin was detained over a parking lot brawl. Trump, who is known for his harsh words towards his critics, apparently showed sympathy for the 60-year-old actor, who won an Emmy Award last year for his impersonations of the president on Saturday Night Live.
The outspoken critic of Trump, whose career the Republican president once said was only "saved by his terrible impersonation of me on SNL," was briefly arrested on Friday afternoon.
The actor allegedly punched a man in the face after he reportedly pulled in and took Baldwin's parking spot in the West Village.
While Baldwin was charged with assault and harassment, the injured man was rushed to the hospital for a damaged left jaw. Baldwin is to appear in court at a later date to face the charges.
Think your friends would be interested? Share this story!