'No proof of crime': Dead & duct-taped Saudi sisters found on banks of Hudson could be… a suicide?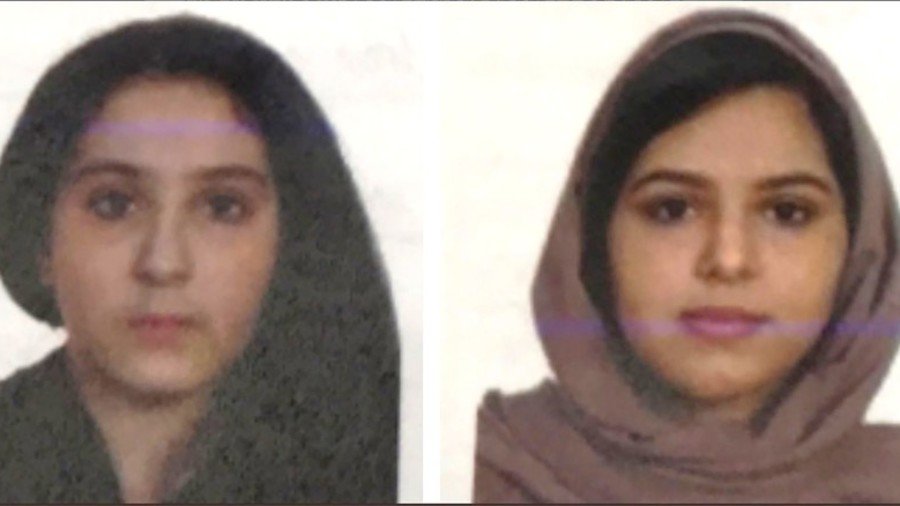 Two Saudi sisters found dead and duct-taped together on the banks of New York's Hudson River were seen praying near the water hours before their bodies were found, in a baffling case that police say shows no signs of foul play.
The sisters, Rotana Farea (22) and Tala Farea (16) were discovered on October 24 on the banks of the river, having gone missing two months previously from Fairfax, Virginia, where they lived with their family. So far, the investigation has revealed that the sisters traveled from Washington DC to Philadelphia, before arriving New York City on September 1.
READ MORE: 'Khashoggi Way': Activists want to rename street at Saudi embassy in D.C. after murdered journalist
At a press conference on Friday, police said they had "no credible information" that any crime took place, but confirmed that their probe is ongoing. Investigators tracked the girls' last movements using credit card records, which showed that they had "maxed out" a card staying in a number of "high end" hotels in New York, where they ordered meals for two people every day in the days leading to their deaths.
The sisters were found tied face-to-face with duct tape at the waist and feet, were fully clothed and their bodies showed no obvious signs of trauma, which likely rules out a theory that they could have jumped together from the George Washington Bridge.
Some kind of suicide is still a leading theory in the sisters' deaths, however. Water found in their lungs made it "entirely credible" that they entered the water while still alive.
The baffling case took on an added air of mystery when it was revealed that the sisters' mother told police that she had received a phone call from the Saudi Arabian embassy in Washington DC the day before the sisters were found. During the call, a Saudi embassy official instructed her family to leave the US, due to the fact that her daughters had applied for political asylum, she claimed.
Police also revealed that a man who frequently exercises along the riverbank told them that he had seen the girls sitting about 30 feet apart in a playground with their heads in their hands and making "praying" noises on the same day that they were later found dead – an image that the witness said has been "haunting" him since.
Tala and Rotana moved to the US with their mother in 2015. Rotana had been enrolled at George Mason University but left in the spring.
The two had previously been placed in a shelter after another disappearance in 2017, reportedly asking police not to reveal their location. On Friday, police confirmed that reports of physical abuse within the family had been made at that time, but did not elaborate.
Sources in Virginia who were not family members told the police that the sisters had said they would rather harm themselves or commit suicide than return to Saudi Arabia.
According to some media reports, 16-year-old Tala had reportedly been offered a place at a top school in Saudi Arabia but desperately did not want to go.
The Saudi consulate in New York said it had "appointed an attorney to follow the case closely," while the Saudi embassy in Washington contacted the family and "extended its support and aid in this trying time."
Think your friends would be interested? Share this story!
You can share this story on social media: