That's what I'm Tolkien about: San Fran's tallest tower becomes 'Eye of Sauron' (PHOTOS)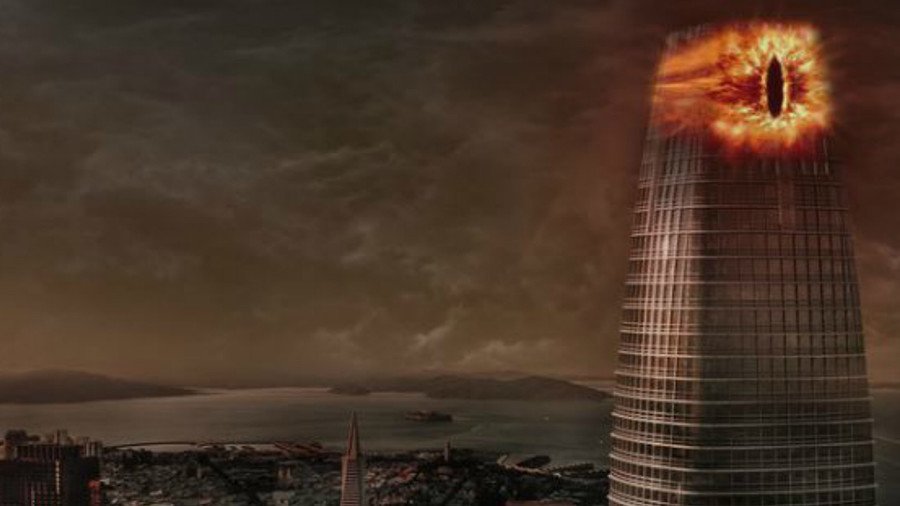 The tallest tower in San Francisco was given a spooky makeover earlier this week, when it was transformed into the Lord of the Rings' 'Eye of Sauron' in celebration of Halloween.
The Salesforce Tower, an office building which rises approximately 1,070 feet into the San Francisco skyline, took many locals by surprise when its top appeared to turn into a fiery and spine-chillingly demonic eye.
The incredible installation replicated the eye of Lord Sauron, the villain in the Middle Earth epic by author J R R Tolkien. As Sauron's supposedly all-seeing eye kept watch above San Francisco, many people rushed onto social media to post images of the stunning Halloween makeover.
According to SF Gate, the massive office skyscraper's crown became the demonic Sauron character after a successful public petition. The Change.org appeal received more than 11,000 signatures, prompting the owners of the Salesforce building to sit up and take notice.
READ MORE: 'Beren and Lúthien': JRR Tolkien book released a century after he wrote it
The spooky eye – officially called 'Day for Night' – was made possible thanks to developers Boston Properties and Hines, who used more than 11,000 LED lights in the project.
If you like this story, share it with a friend!
You can share this story on social media: