'Beren and Lúthien': JRR Tolkien book released a century after he wrote it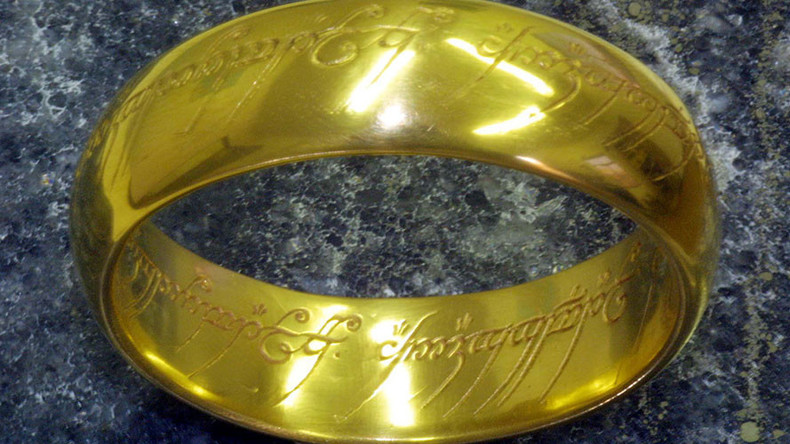 A new book by famed "Lord of the Rings" and "The Hobbit" author J.R.R Tolkien was released Thursday – a century after the literary genius first penned the story.
"Beren and Lúthien" brings readers back to the mythical realm of Middle Earth, a land occupied by humans, elves, dwarves, wizards (both good and evil) and, of course, bloodthirsty orcs.
The posthumously-released tale centers around two lovers, Beren, a mortal man, and Lúthien, an immortal elf, and their quest to steal from the most evil of beings, Melkor. It shows how Tolkien's mythical universe evolved and expanded over the years.
Beren and Lúthien is composed of elements that would make up another of Tolkien's posthumously released works, "The Silmarillion," which was published four years after his death in 1977.
The newly published book was written upon his return from the bloody battlefields of World War 1 and was, according to Tolkien expert John Garth, a way to exorcise the horrors he witnessed during the war.
READ MORE: 'Middle-earth' on the Metro: Moscow station hosts Elvish-language opera (VIDEO)
Tolkien's son Christopher, now 92, is responsible for editing the work, and painstakingly restoring the book from his father's manuscripts, which contains illustrations by Alan Lee, who created the original drawings for Lord of the Rings and The Hobbit and later won Oscars for his work on Peter Jackson's blockbuster film adaptations.
The Lord of the Rings, published in 1954, is one of the most successful novels of all time, selling more than 150 million copies.
The movies mimicked the book's success, winning 11 Academy Awards and becoming one of the highest grossing film series of all time in the process.