Outraged mother releases video of toddler 'fight club' at son's school (VIDEO)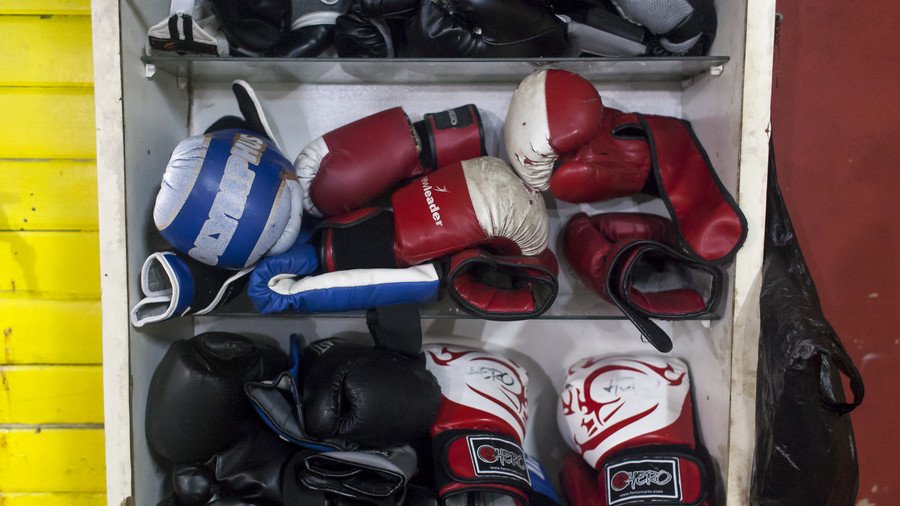 A mother whose four-year-old son was involved in a "fight club" at his daycare center has released a video of the incident, as she claims the teachers who encouraged the wrestling have not been held to account.
Nicole Merseal shared the footage – circulated now by local media – dating back to two years ago. It shows children wrestling each other to the ground as they took part in what she claimed was a "fight club" at the St Louis day center in Missouri.
Rather than intervening to stop the violence, the footage shows two teachers, named as Mickala Guilford and Tena Dailey, standing around the kids as they cheered them on in the Adventure Learning Centre.
One is seen jumping enthusiastically while the other equips children with Hulk gloves.
Guilford claimed they had meant the fight club as a "stress release exercise", state documents show, ABC reports.
According to court documents, the center's director, Jennifer Scott, said Guilford also claimed she had started the activity as the children were "bored" and "we ran out of things to do."
Merseal got hold of the video when her older son, aged 10, saw his brother crying on the sidelines of the wrestling, and took a video with his iPad. He then sent it to his mum for her to see what her son was being put through.
READ MORE: Day care teacher faces decades-long prison sentence after 'baby fight club' conviction
The incident was the reported to police, after which Scott sent the teachers home. The center's director then called the Child Abuse and Neglect Hotline and filed an incident report. The two teachers were fired thereafter.
In 2016 Merseal filed a lawsuit against the facility but has now gone public about her son's ordeal as she claims not enough has been done to hold the teachers to account as they were spared being charged.
"My son was very afraid," Merseal told ABC News.
"He didn't understand why his best friends beat him up. These are children that he's been around for a couple years.
The woman is now seeking $25,000 in damages over the incident.
The city's Department of Health and Senior Services carried out an investigation after learning about the incident and said in a statement released to ABC that the facility had been told to ensure all staff were knowledgeable about what activities are appropriate for kids of different ages.
It added the center had "completed the corrective measures" in 2017.
Two other teachers from Virginia were in 2016 convicted of pitting two children against the other in what prosecutors branded a "baby fight club," at the Minnieland Academy at The Glen.
Sarah Jordan and Kierra Spriggs, were arrested in 2013 after police started investigating reports of child abuse at the daycare center in Woodbridge. Jordan was sentenced to nearly two years in jail while Spriggs got nearly three.
If you like this story, share it with a friend!
You can share this story on social media: