Day care teacher faces decades-long prison sentence after 'baby fight club' conviction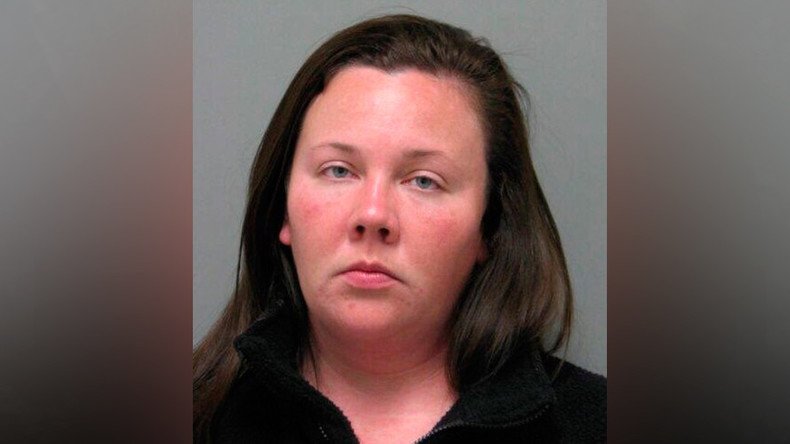 A Virginia woman was convicted on more than a dozen criminal charges related to abuse at a day care center where she taught. As well as committing other types of abuse, she forced toddlers under her care to fight each other.
A judge convicted Sarah Jordan of seven felony counts and six misdemeanor counts on Wednesday. Charges included assault and battery and child cruelty. She was found not guilty on four counts. Twenty more were dismissed by the judge, as prosecutors failed to prove that they had happened before the statutes of limitations expired.
The children under the 31-year-old's care were between the ages of one and two. The traumatizing abuse happened over an eight-month period in 2013.
One prosecutor said in her closing arguments that the environment cultivated by Jordan was "almost creating like a baby fight club," doing great psychological damage to the toddlers involved.
Upon hearing the guilty verdict, parents of the affected children were overcome with emotion.
"The teacher was making him the class bully made to fight. It was hard to hold back tears, emotional, it was very deep," parent Blake Buckner told WUSA9.
According to state documents, Jordan, and then-coworker Kierra Spriggs, 26, physically and emotionally abused the children for sport. In addition to making children fight one another, services reported that the two fed the children flaming hot Cheetos, called one girl ugly, and tormented children who were afraid of water by spraying a hose in their faces.
Jordan denied the accusation, saying that she occasionally sprinkled the children with water but never tried to hurt them, according to AP. She said that the allegations were a result of disputes with her coworkers.
"It pissed me off. She knows what she did. Justice has prevailed," Buckner said.
Jordan's sentencing is set for May. She faces up to 41 years in prison. Spriggs is set to go to trial in February for similar charges.
Some of the families are considering a civil lawsuit against Minnieland and have hired attorney James McCoart III to represent them.
"We will never know how much abuse and trauma could have been spared these children had Minnieland reacted to employees' concern," McCoart said in a statement following the guilty verdict.
You can share this story on social media: