'Dixie Claire': Senator McCaskill compared to slave owner by fellow Democrat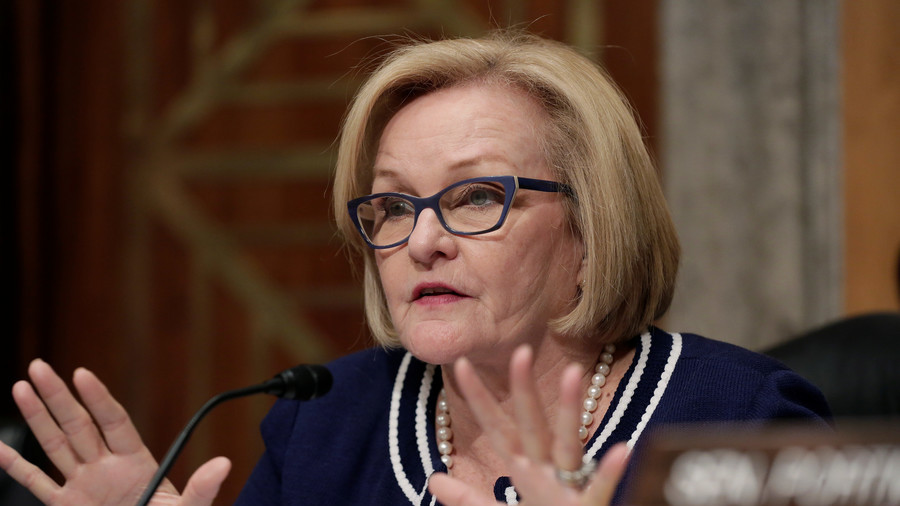 Senator Claire McCaskill (D-Missouri) has found herself in a public (and very vitriolic) spat with a fellow Democrat who took to Twitter and compared her to a slave owner less than a week before midterm elections.
It all started when McCaskill decided to run a radio campaign ad describing herself as "not one of those crazy Democrats" in an obvious effort to secure moderate and middle-of-the-road voters as her poll numbers struggle.
Pushed by Fox News' Bret Baier to give examples of who those "crazy Democrats" actually were, McCaskill later referenced controversial Missouri Democratic state senator Maria Chappelle-Nadal, who once called for US President Donald Trump to be assassinated.
READ MORE: 'People just can't know that': Democrat senator exposed hiding liberal positions to woo moderates
"I don't do those things. I am not somebody who thinks that we should ever be uncivil," McCaskill assured Baier.
Other examples of "crazy" Democrats include the people "who walk in restaurants and scream in elected officials' faces," McCaskill said, referring to a series of incidents which saw activists hounding members of the Trump administration in public places.
Then, all hell broke loose. Posting a link to a video of McCaskill on Fox News, Chappelle-Nadal wrote that the senator was "desperate" and a "piece of sh*t" who was flippant about putting African-Americans in harm's way.
In another tweet, the state senator referred to McCaskill as "Dixie Claire," said that labeling her as "crazy" had put her family in "physical danger," and compared her to a slave owner.
"Shame on you, Dixie Claire. There are no more plantations. You are not Madam Massa," she wrote.
"If my family is harmed, blame it on Claire McCaskill. She deserves to lose. She is not a Democrat," another tweet read. Chappelle-Nadal also accused McCaskill "and her racist democratic friends" of alienating the democratic base.
When Chappelle-Nadal received racist backlash on Twitter, she also blamed it on McCaskill, directing the senator to tell her "friends" to stop the abuse.
The drama comes as polls have shown that McCaskill, a two-term incumbent, is vulnerable in her state, falling behind the Trump-backed Republican challenger Josh Hawley. The latest data from Real Clear Politics shows McCaskill at 45.5 percent, while Hawley is at 47.5 percent.
Clearly determined to sweep up as many votes as possible, McCaskill also argued that she was not one of those "knee-jerk folks" who are just against Trump "no matter what" and said she supports the president "100 percent" in his efforts to secure the southern border as thousands of Central American migrants make their way there hoping for asylum.
Responding to Chappelle-Nadal's tweets, a number of her followers said that McCaskill's actions showed that she was "basically a Republican" anyway.
Earlier this month, staffers for McCaskill were caught on camera admitting that her recent attempts to come across as more of a moderate were a cynical effort to win more votes in the swing state.
"Claire distancing herself from the party is gonna help her win more votes," one staffer told Project Veritas, lamenting the fact that it would hurt her campaign if former President Barack Obama campaigned for her in Missouri. "People just can't know" that she and Obama share the same views, the staffer said.
Think your friends would be interested? Share this story!
You can share this story on social media: