Pharrell Williams orders Trump to stop using his music at political rallies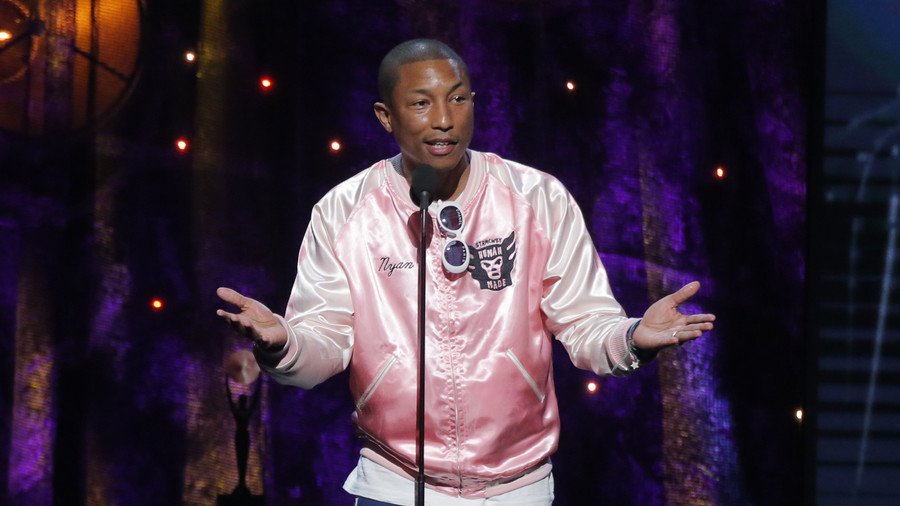 Rapper Pharrell Williams has sent a cease-and-desist letter to US President Donald Trump ordering him to stop playing his music at political events after the song 'Happy' was used at a rally in Indiana last weekend.
"Pharrell has not, and will not, grant you permission to publicly perform or otherwise broadcast or disseminate any of his music," reads the letter sent by the singer's lawyer Howard King.
Williams also took issue with the timing of Trump's use of his 'Happy' hit, noting that it was played at an event which took place just hours after the mass shooting at a Pennsylvania synagogue at the weekend.
"On the day of the mass murder of 11 human beings at the hands of a deranged 'nationalist', you played his song Happy to a crowd at a political event in Indiana," King wrote, adding that there was "nothing happy" about the tragedy and that "no permission was granted" for Trump to use the song.
Trump was also served with a similar cease-and-desist letter back in August from Aerosmith singer Steven Tyler whose lawyers argued that Trump's use of his music created the "false impression" that the artist had given his consent and even that he "endorses" Trump's presidency. Tyler had also sent a similar letter back in 2015 when Trump was running for president. Neil Young, Adele and the Rolling Stones are among other musical artists who have told Trump he is not welcome to use their music for political purposes.
WOWZA. Check out this cease and desist sent by Pharrell Williams to Donald Trump for using "Happy" on "the day of the mass murder of 11 human beings," as the letter puts it. pic.twitter.com/Mst83Vp0kO

— Eriq Gardner (@eriqgardner) October 29, 2018
Trump strongly condemned the shooting at the Pittsburgh synagogue on Saturday, calling it an "anti-semitic act" and a "wicked act" of mass murder. "You wouldn't think this would be possible in this day and age. But we just don't seem to learn from the past," he said of the shooting.
But the president was also blasted for joking about having a "bad hair day" after he got wet while speaking to the media about the massacre.
You can share this story on social media: