Journalist claims Trump radicalizes 'more people than ISIS', is forced to apologize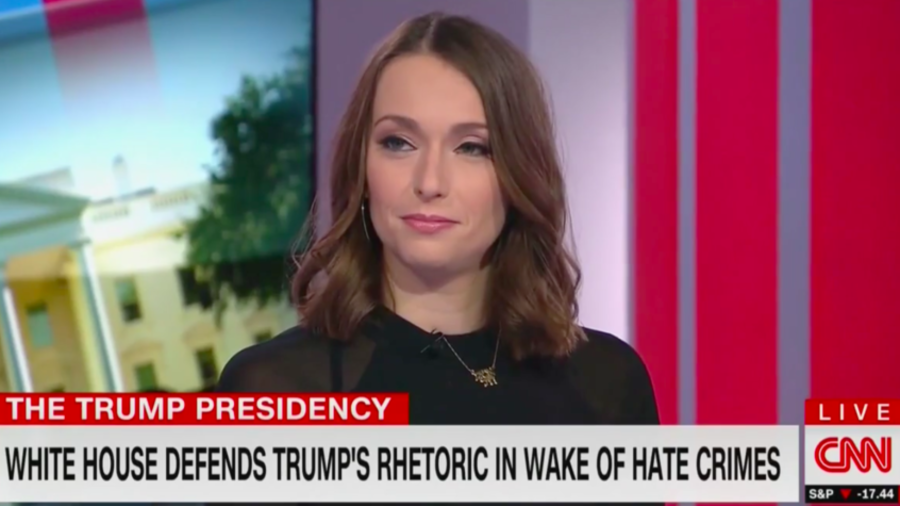 Persistently anti-Trump journalist and CNN commentator Julia Ioffe has apologized after dramatically claiming on air that the US president has "radicalized" more people than the Islamic State terrorist group.
Ioffe, who writes columns for the Washington Post and is a correspondent for GQ Magazine, made the jaw-dropping claim during a CNN panel discussion on the massacre at a synagogue in Pennsylvania last week.
"I think this president, one of the things that he really launched his presidential run on is talking about Islamic radicalization — and this president has radicalized so many more people than ISIS ever did," Ioffe said during the discussion to some raised eyebrows.
Fellow panelist and Republican commentator David Urban quickly jumped on the comment, calling it "unconscionable" and "irresponsible" and asked moderator Jake Tapper to push back against it, which he seemed reluctant to do.
Later in the show, Tapper gave Ioffe the opportunity to "clarify" her remarks. Ioffe, who is Jewish, admitted that she spoke "in the heat of the moment" and "exaggerated" due to the fact that it has been a "very emotional and personally painful time" for her. She later tweeted that she "absolutely should not have" used "such hyperbole" on air.
"The point I was trying hamfistedly to make is that it's not a coincidence that according to the ADL, the number of antisemitic attacks has jumped nearly 60 percent in the first year that Donald Trump was in office," she added.
But the fact-free estimate about political radicalization wasn't the only outlandish comment Ioffe made on CNN, however — and Ryan Saavedra, a journalist from the conservative Daily Wire, decided to chronicle them in a thread on Twitter.
Saavedra picked apart numerous flimsy claims Ioffe made during her appearance, including that buying an AR-15 is as easy as buying a "pack of cigarettes" and that Trump "jokes" with his "tens of millions of followers on Twitter that actually he doesn't care all that much" about racism.
Saavedra also took aim at Ioffe's claim that Trump's approval ratings "aren't great" by pointing to a recent Rasmussen poll which showed that the president's approval rating is at 50 percent with African Americans — an all-time high with black voters.
The rest of Twitter wasn't too happy with Ioffe's CNN performance either, with many tweeting in disbelief at her comment claiming Trump had radicalized more people than ISIS ever did.
Trump himself even weighed in on Ioffe's comment, suggesting in an interview with Fox News that she "must be some kind of a sick woman."
The Russian-born, American-raised journalist has found herself in the spotlight before over questionable and factually-challenged ISIS-related comments. In 2017, she was the subject of some ridicule after she claimed that Russia was a "far, far bigger threat" to the US than ISIS, citing the fact that Russia has nuclear weapons but ISIS has only killed "a few dozen here and a few dozen people there."
You can share this story on social media: