Matt Drudge bashes Fox News over bomb scare laughs, accused of cherry picking & hypocrisy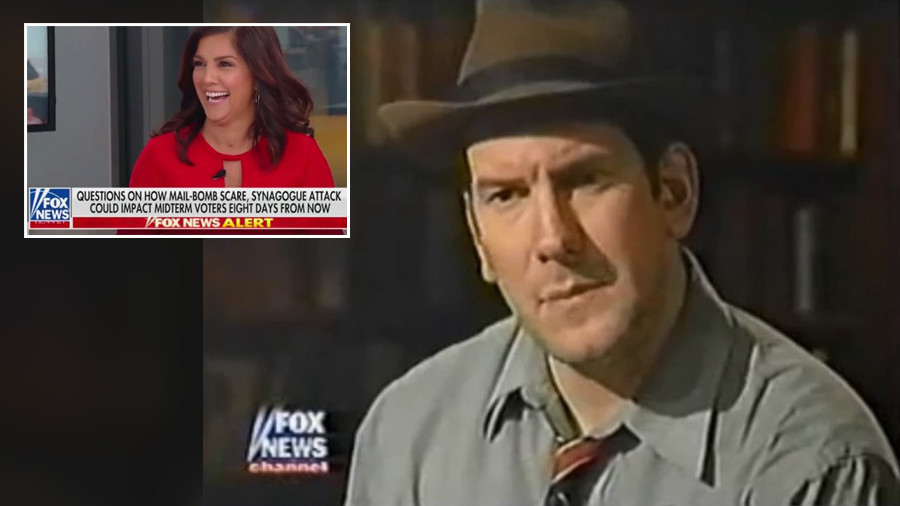 Conservative political commentator Matt Drudge has lashed out at Fox News over a panel on political violence in the US. Critics called him a cherry-picking hypocrite who misrepresented the network's coverage.
On Monday, Drudge broke his silence on Twitter to criticize Fox News for making light of the political climate in America. He posted screenshots of smiling Fox panelists, whose cheerfulness apparently clashed with the phrase "Questions on how mail-bomb scare, synagogue attack could impact midterm voters eight days from now" below.
"Not even 48 hours since blood flowed at synagogue? Check your soul in the makeup chair!" he wrote.
Drudge, who runs popular news aggregator the Drudge Report, was referring to the Monday episode of the Fox News program 'Outnumbered'. The panel was discussing suspected mail-bomber Cesar Sayoc, suspected Tree of Life synagogue shooter Robert Bowers, and the ongoing debate over maintaining civil discourse during times of national tragedies.
Though serious in tone overall, the 40-minute segment had a lighter moment when host Harris Faulkner interrupted Republican strategist Josh Holmes as he was passionately calling for national unity, jokingly asking him: "When are you running?" prompting smiles from the panel.
Fox News rejected the criticism, calling it unfair, and defended panelist Kennedy Montgomery, who was initially singled out by Drudge.
"Kennedy made an unrelated quip at the end of the segment which was focused on unity – there was absolutely no joking or laughing about the events of this weekend and a screen grab of her smiling is hardly indicative of the entire segment," the Washington Examiner cited a spokesman for the network as saying.
Fox News acknowledged that the lower third section of the screen did clash with the smiles though.
Drudge's tweets were met with harsh responses, with some accusing him of deception and hypocrisy.
Acerbic Vanity Fair pointed out that Drudge and Fox News are in the same political camp and said his outburst was "the conservative-media equivalent of one celebrity unfollowing another on Instagram: a very public statement that something has gone wrong in this friendship."
Think your friends would be interested? Share this story!