Saudi handling of Khashoggi murder was 'a total fiasco', Trump says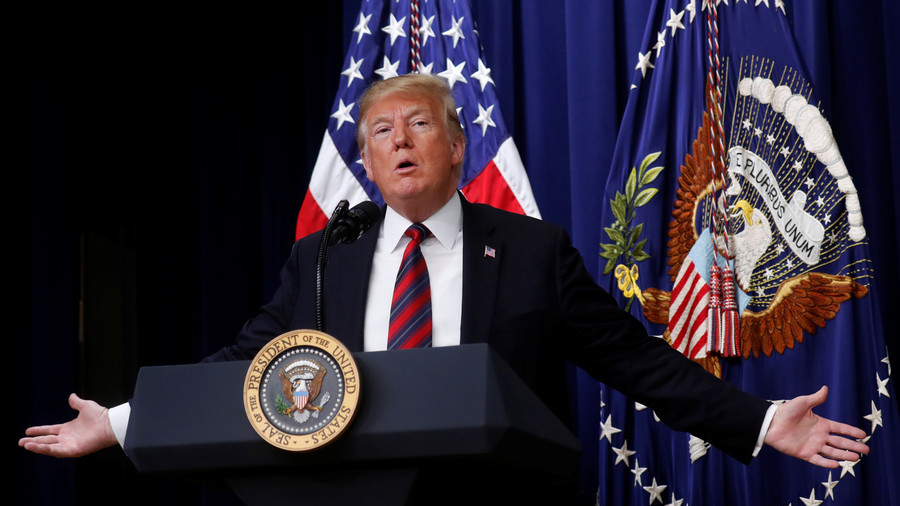 US President Donald Trump scolded Saudi Arabia for journalist Jamal Khashoggi's murder and badly executed cover-up, calling it a "total fiasco from day one," while still hedging on condemning the Saudi government.
Trump has been under tremendous pressure both at home and internationally to issue a stark rebuke to Riyadh over the murder of the Washington Post columnist inside the Saudi Consulate in Istanbul.
Three weeks after the journalist disappeared, the details of his killing are still murky and the cause of his death is unknown. Saudi officials have come up with shaky explanations for Khashoggi's demise, first stating that he was killed accidentally in a fistfight and then alleging a "rogue operation" unbeknownst to the Saudi rulers.
READ MORE: 21 Saudis to lose US visas over Khashoggi murder, Saudi Arabia still an important ally – Pompeo
"There should have never been an execution or a cover-up, because it should have never happened," Trump told reporters on Tuesday.
I would say it was a total fiasco from day one.
In an attempt to criticize the Khashoggi murder without criticizing Riyadh, Trump worded his statement to almost sound like he was unhappy with how the killing and the subsequent cover-up was executed.
The US finally rolled out a set of punitive measures against Riyadh on Tuesday. The punishment is very selective and will affect only 21 Saudi individuals the US State Department believes were involved in the killing. They will be denied entry to the US, either having their visas revoked or being made ineligible for applying.
READ MORE: Khashoggi killing puts both Saudi prince & US president on back foot – analyst to RT
"Bad deal, should have never been thought of. Somebody really messed up. And they had the worst cover-up ever," Trump said earlier.
There have been persistent calls for Trump to terminate multi-billion dollar arms deals with Saudi Arabia, including from within his own party. However, the US leader seems to believe Saudi Crown Prince Mohammed bin Salman, with whom Trump spoke on Tuesday. The prince, Trump said, told him that he had no knowledge of the planning of the murder, an assertion that is being increasingly questioned.
Subscribe to RT newsletter to get stories the mainstream media won't tell you.
You can share this story on social media: