21 Saudis to lose US visas over Khashoggi murder, Saudi Arabia still an important ally – Pompeo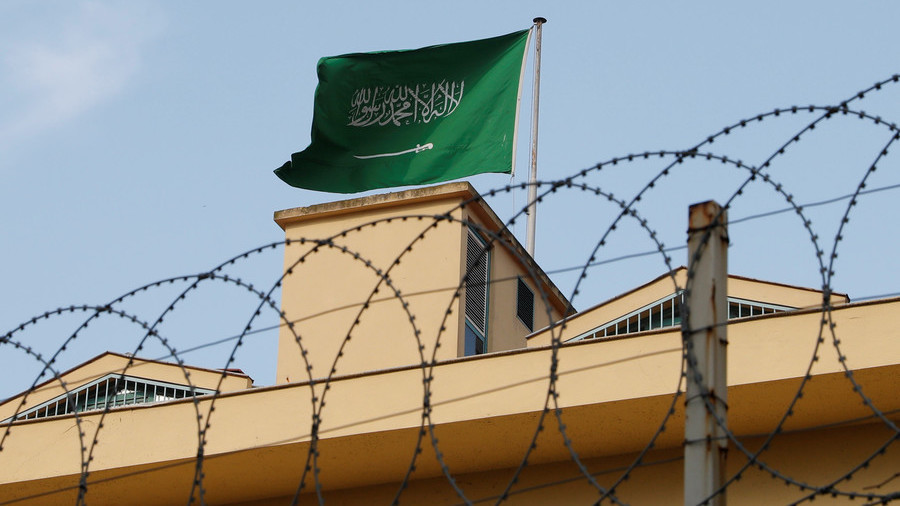 The US will punish those responsible for killing journalist Jamal Khashoggi by revoking visas and possibly imposing Global Magnitsky Act sanctions, but Saudi Arabia remains an important ally, said Secretary of State Mike Pompeo.
Twenty-one Saudi citizens will have their US visas revoked or be declared ineligible for them as part of the response, the State Department said on Tuesday. In a short press conference, Pompeo said the US was "exploring" the option of imposing sanctions as well.
"These penalties will not be the last word on the matter from the United States," the US top diplomat said. "We're making very clear that the US does not tolerate this kind of ruthless action to silence Mr. Khashoggi, a journalist, through violence."
Read more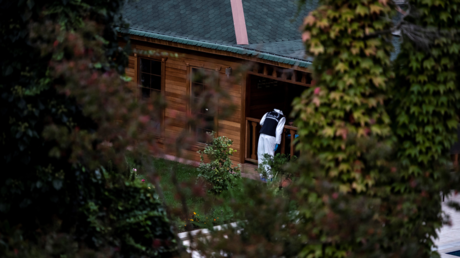 The Saudi journalist who had permanent residence in the US was last seen entering the Saudi consulate in Istanbul, Turkey at the beginning of October. For two weeks, Riyadh denied Turkish accusations that Khashoggi was killed inside the consulate, only to admit he died "in a fistfight" with several government officials who were reportedly sent to persuade him to return.
Khashoggi was an outspoken critic of the current ruling faction at the Saudi court, led by Crown Prince Mohammed bin Salman, while championing many of the kingdom's policies such as the partition of Syria in his Washington Post columns. Notably, the Post has demanded sanctions not against Saudi Arabia as such, but against "MBS and his cutthroats."
The US is working with both Turkish and Saudi intelligence to gather facts about what happened to Khashoggi, Pompeo said. The Trump administration is not going to take anyone's word for anything, he explained, but "we are going to accept the dataset we intend to develop. We have people working all across the world… to put our own understanding together."
Pompeo dodged questions on whether the US will push for the ouster of Bin Salman over the Khashoggi affair, however, noting that Saudi Arabia is still an important ally in the Middle East and that US relations with the desert kingdom will continue.
Meanwhile, US President Donald Trump dubbed the Khashoggi affair "the worst cover-up in the history of cover-ups."
We've have never had more leverage over Saudi Arabi since Saddam Hussein invaded Kuwait. Whatever is done in response to Khashoggi's killing isn't just about punishing; it's about recalibrating/changing a Saudi policy that's out of control and damaging US values/interests.

— Aaron David Miller (@aarondmiller2) October 22, 2018
Riyadh appeared surprised by the sheer amount of outrage over Khashoggi's disappearance and death, which quickly grew in volume beyond any protests against the Saudi-led war in Yemen.
Turkey, which sided with Qatar in the ongoing dispute with Saudi Arabia, led the charge against the Saudi crown prince, with unnamed officials regularly leaking sordid stories about Khashoggi's murder and dismemberment that the western media eagerly reported. Critics of the Trump administration within the US also used the affair as a political token, pointing to the close ties between Trump's son-in-law Jared Kushner and Bin Salman.
The White House is legally required to conduct a probe of Khashoggi's death under the 2016 Global Magnitsky Act, and impose sanctions on individuals it declares responsible. So far, the Trump administration has resisted calls by many US politicians to halt weapons sales to Saudi Arabia.
Despite the international outrage kicked up by the Khashoggi affair, including boycotts by celebrities and major corporations, Saudi Arabia managed to score $50 billion worth of international contracts at an investment conference in Riyadh on Tuesday.
Like this story? Share it with a friend!