Explosive device found near Soros' NY home – report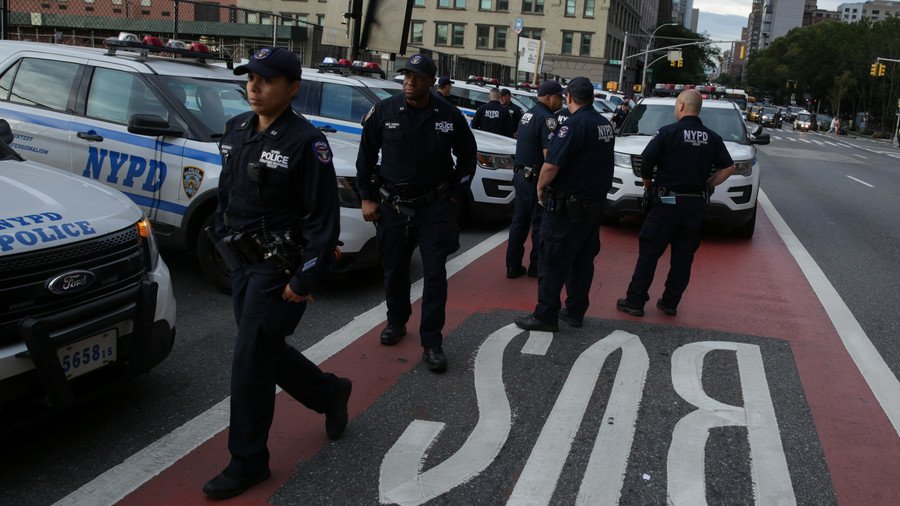 Police say they have destroyed a suspected explosive device found at the Katonah, NY residence of billionaire George Soros. The bomb was reportedly found in the businessman's mailbox by an employee.
A bomb squad was rushed to the scene on Monday afternoon after the employee opened a package, revealing "what appeared to be an explosive device," a Bedford Police Department official told the New York Times.
The FBI have announced that they are investigating the incident, but stressed that there was no threat to public safety.
We are conducting an investigation at and around a residence in Bedford, NY. There is no threat to public safety, and we have no further comment at this time.

— FBI New York (@NewYorkFBI) October 23, 2018
Soros, a Hungarian-born political activist, philanthropist and hedge fund billionaire, has been a ferocious critic of US President Donald Trump, calling his presidency a "danger to the world" and the former real estate mogul "a purely temporary phenomenon" that will "disappear" in 2020.
The heavyweight investor has alleged that Trump wants to "establish a mafia state" in the US, but won't be able to do it thanks to American law and its people.
Over the years, Soros has been pouring millions of dollars to the Democratic Party's pockets. The billionaire has contributed over $15 million backing the Democratic candidates in the upcoming mid-term elections. In July he told the New York Times that for every Trump voter "there is more than one Trump enemy who will be more intent, more determined."
Trump has not been holding back either, accusing Soros of being behind the mass protests that marred the confirmation of Supreme Court Justice Brett Kavanaugh. The president alleged that the protesters were "paid by Soros and others" to demean the reputation of Republican Senators, who overwhelmingly voted along party lines to confirm the divisive candidate.
The very rude elevator screamers are paid professionals only looking to make Senators look bad. Don't fall for it! Also, look at all of the professionally made identical signs. Paid for by Soros and others. These are not signs made in the basement from love! #Troublemakers

— Donald J. Trump (@realDonaldTrump) October 5, 2018
Soros has also been accused by some Republicans of funding a caravan of Honduran migrants that is walking through Mexico towards the US border.
BREAKING: Footage in Honduras giving cash 2 women & children 2 join the caravan & storm the US border @ election time. Soros? US-backed NGOs? Time to investigate the source! pic.twitter.com/5pEByiGkkN

— Rep. Matt Gaetz (@RepMattGaetz) October 17, 2018
If you like this story, share it with a friend!
You can share this story on social media: