Anthony Scaramucci portrays his 11 days as White House comms director in a DANCE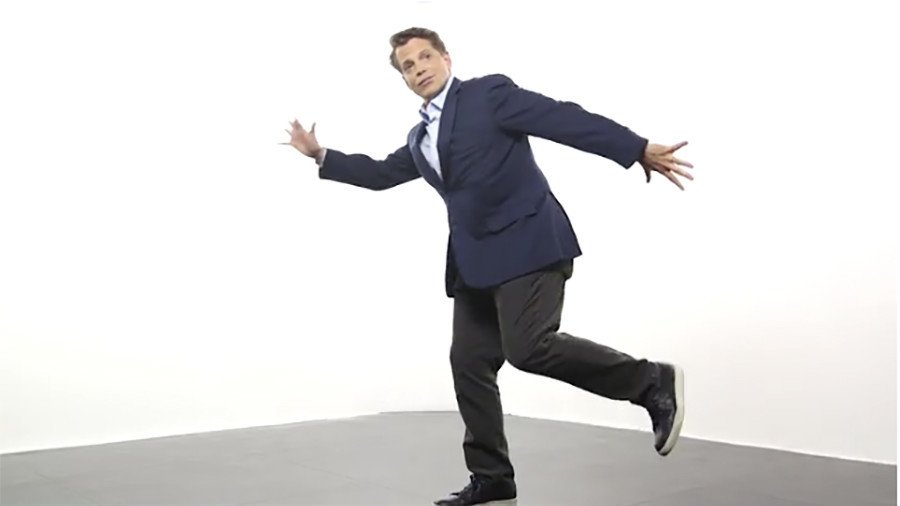 Anthony Scaramucci, the foul-mouthed financier whose tenure as White House communications director was brief even by Trump administration standards, has found an unusual way to promote his new book – interpretive dance.
Scaramucci shared the video through the New York Post a day before the release of his book, "Trump, the Blue-Collar President." The hedge fund manager narrates his 11-day stint doing damage control for the president in a series of bizarre dance vignettes.
The charades range from the self-explanatory "Mooch cleaning house," to the weirdly poetic "taking an axe to the tree of leaks." He pokes fun at his failure to witness the birth of his son, who'd better hope this video is forgotten by the time he is old enough to get bullied in school.
Known for his potty-mouth and pugnacious attitude, Scaramucci would be considered a colorful character in any other administration. In the Trump White House, though, he mostly faded into the background, only catching the public's attention when he lost his temper at Chief of Staff Reince Priebus – an incident he also immortalizes in interpretive dance.
A Mooch-themed documentary will also open on Tuesday. Clearly, the man misses the spotlight.
You can share this story on social media: