Brooklyn witches curse Kavanaugh, but will the hex work? RT investigates (VIDEO)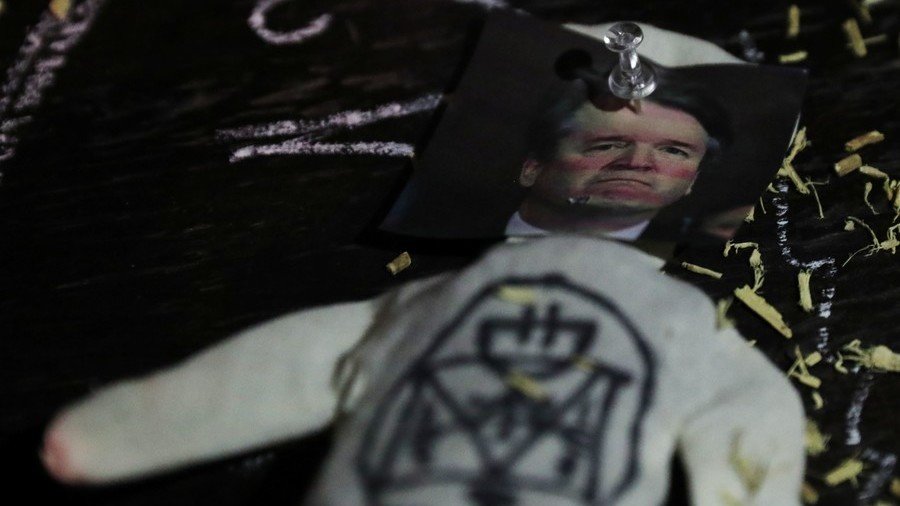 Twitter hashtags failed to stop Brett Kavanaugh's confirmation to the Supreme Court – but maybe a hex will prevent him from serving? RT met up with a group of witches in Brooklyn who seemed to think so.
In what might be described as the ultimate last-ditch attempt to sabotage Kavanaugh's appointment, a coven of witchcraft enthusiasts convened in Brooklyn to cast a hex upon the newly-minted Supreme Court Justice. Kavanaugh's confirmation sparked a nationwide debate after he was accused of beer-fueled sexual misconduct in high school. But where the senate failed, Brooklyn's witches hope to succeed.
Although well aware that he could be turned into a newt at any moment, RT's Caleb Maupin attended the sorcery summit in hopes of learning more about the #Hexistance. He also crossed paths with Christian activists, who said that they were at the event to counter its Dark Magick message of "hate."
The coven has apparently already cursed Donald Trump several times – but as one witch told Maupin, results have been lackluster at best.
Think your friends would be interested? Share this story!
You can share this story on social media: