'Trump asked if I was from the same tribe as Warren': Nikki Haley's top jokes at NYC fundraiser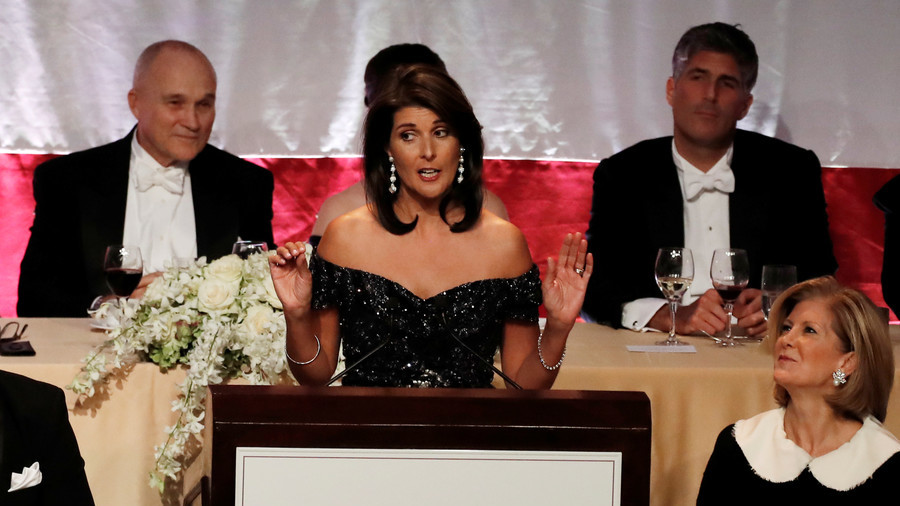 Many predict a presidential run for Nikki Haley, but we have a better idea: stand-up comedy. She may be known now for her unflagging belligerence at the UN, but in an ideal world, she could kill 'em with laughs, not bombs.
Sure, she's not that funny, but she's clearly comfortable speaking in front of all kinds of audiences, from wealthy evangelical Christians at the Council for National Policy to wealthy Catholics at the Alfred E. Smith Memorial Foundation Dinner to wealthy Jewish donors everywhere else. In the spirit of convincing her to get out of politics and into comedy, here are her funniest lines.
"As a member of the Trump cabinet it is a thrill to be out to dinner without being harassed."

"You wanted an Indian woman, but Elizabeth Warren failed her DNA test."

"When the president found out I was Indian American, he asked me if I was from the same tribe as Elizabeth Warren."
"Jeff Sessions wanted to be here but he recused himself. Actually, I saw Jeff Sessions earlier today. Not in New York. I saw him on LinkedIn today looking for a job. Actually, we both were."

"Hilary Clinton's...invitation never arrived, and she is furious. She is blaming James Comey and the Russians and misogyny and everyone."
"My parents are immigrants from India – LEGAL immigrants. Right now some people are thinking – do we still have those? Even though they came here legally, I keep them at an undisclosed location, just in case."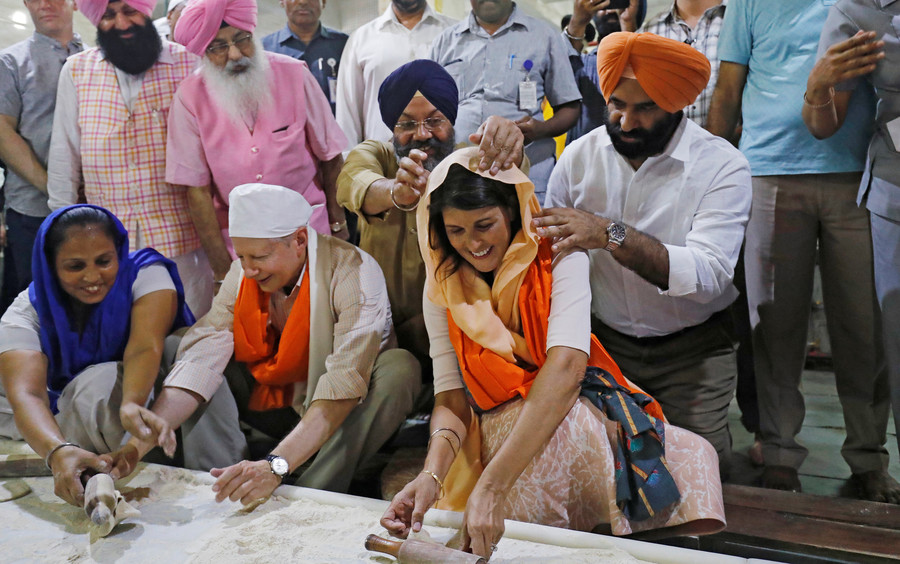 "A recent study found 91 percent of the president's news coverage was negative. The other 9 percent was really negative."

"I learned that the UN has 193 member nations – 180 which are mad at us on any given day."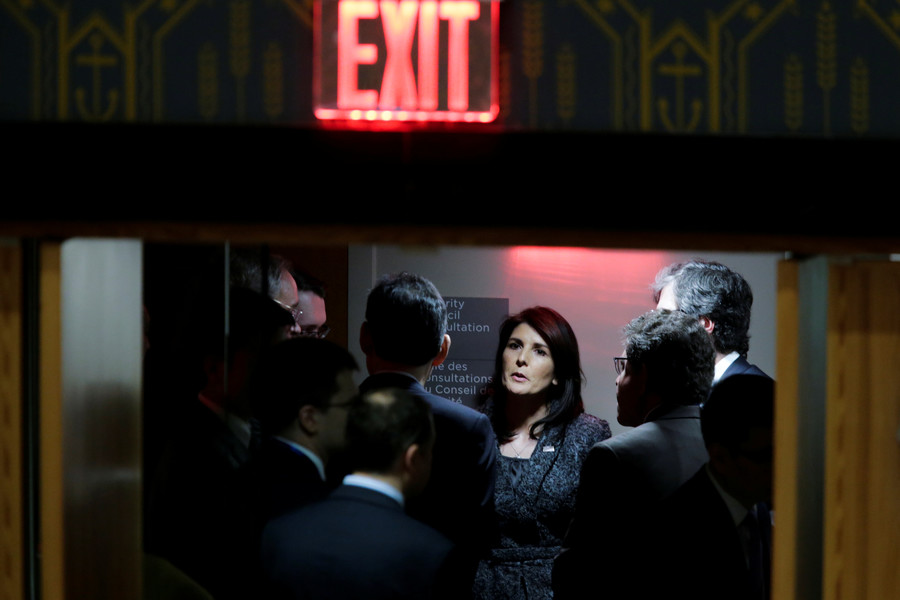 One joke – about it being "fake news" that she was running for president – met with dead silence, broken by a few uneasy noises. Here's hoping Nikki takes her cue from her audience and decides to trade in the White House for the red curtain.
Like this story? Share it with a friend!