Veteran broadcaster Rick Sanchez goes primetime on RT America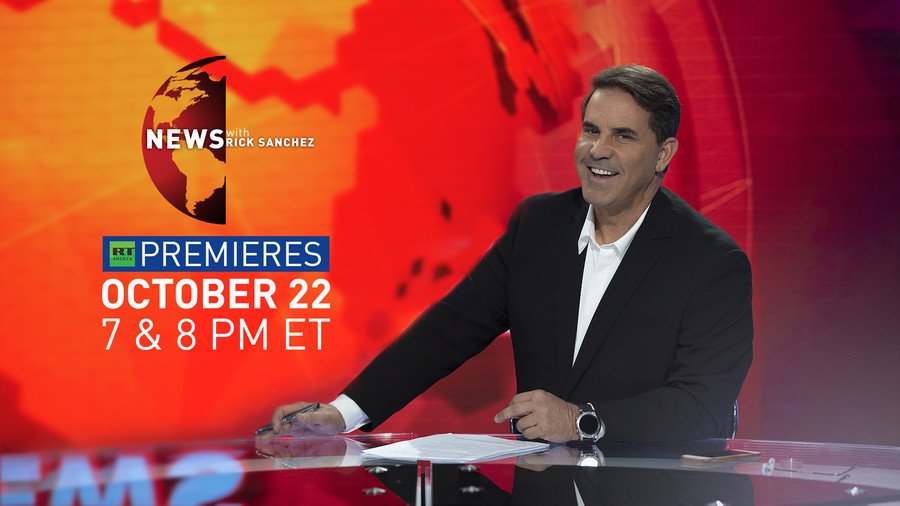 RT America will premiere "The News with Rick Sanchez" on Monday, October 22nd at 7pm EST. Award-winning American journalist and author Rick Sanchez will make his RT America debut as the host of daily prime-time news show.
As a CNN anchor, MSNBC daytime anchor, FOX News contributor, Spanish-speaking anchor at Fox News Latino and Mundo Fox, as well as Miami news icon, Sanchez has evolved into one of the nation's top news personalities.
He explained why he joined RT America, saying: "We're going to do wonderful things here. Do you watch TV to turn your brain OFF, to relax? I want you to watch TV to turn you brain ON. That's why I'm here."
Over the decades, Sanchez has covered a wide range of major breaking stories around the world. Notably, he reported live from New York City following the September 11th 2001 attacks on the World Trade Center.
Rick Sanchez has won many journalism awards, including the Emmy Award for his series "When I Left Cuba." He was part of CNN's Peabody Award-winning coverage of Hurricane Katrina, and is the recipient of "Distinguished Journalist Award" from the Texas American Medical Association for revealing telemarketing fraud in medicine.
Throughout his career, Sanchez has interviewed some of history's most notable figures, including US President Jimmy Carter, President of Cuba Fidel Castro, 42nd US President Bill Clinton and Former Soviet leader Mikhail Gorbachev. He is the author of "Conventional Idiocy: Why the New America is Sick of Old Politics." In his book, Sanchez advocates for transforming American news and political landscape into more of a public service.
"My show abandons the fear-inducing TV studio echo-chambers and gives you spin-free reporting," noted Sanchez. "We provide the information - you decide what to think. That's what makes our newscasts different."
"I want to prove that you don't have to scare someone to get them to watch the news," Sanchez continued. "RT America's approach is based on respect for the viewer. That's why I'm here."
News with Rick Sanchez will air daily at 7pm and 8pm ET. The premiere is part of RT America's recent expansion. Journalist and political commentator Scottie Nell Hughes will anchor the News. Views. Hughes. special daily afternoon broadcast that debuts the same day, October 22nd.
"I couldn't be more proud of our ensemble of great journalists," said Mikhail Solodovnikov, RT America's News Director. "With Rick, Scottie and the rest of the team we are doing what's become a rarity in the industry: high-quality and fact-based journalism combined with high-end television production."
RT America airs from Washington, DC and is part of RT, the global TV news network. Dedicated to the top US stories and the country's most pressing issues, it is the proud home of Politicking with legendary broadcaster Larry King, award-winning financial show Boom Bust with former US Commissioner Bart Chilton, the Emmy-nominated On Contact with Chris Hedges, America's Lawyer with Mike Papantonio, World According to Jesse with former Minnesota Governor Jesse Ventura, The Big Picture with Holland Cooke, satirical late-night show Redacted Tonight with comedian Lee Camp, Watching The Hawks with Tyrel Ventura, Tabetha Wallace and Sean Stone, and In Question, a daytime newscast hosted by Anya Parampil.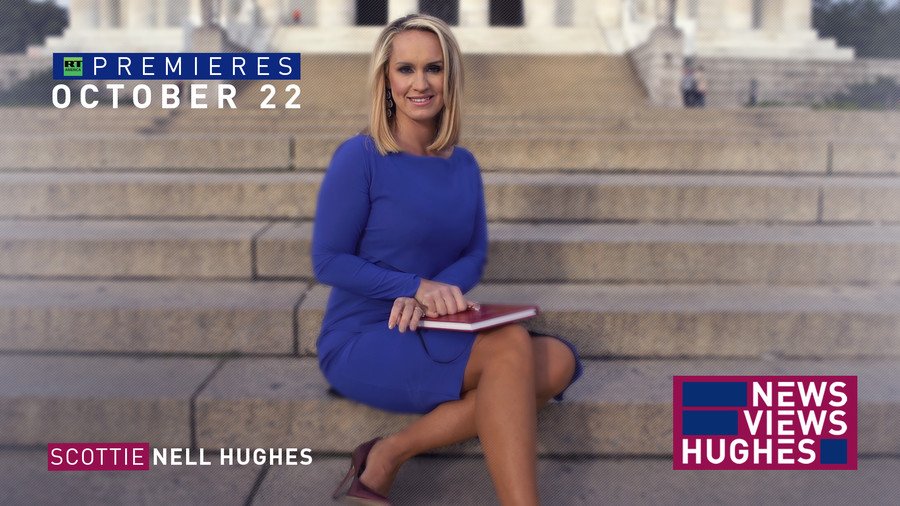 In the US, RT has a weekly TV audience of 11 million according to survey on TV news consumption by Ipsos, a leading audience research firm. It is also the most watched TV news network on YouTube, with over 7 billion views. RT is the winner of the Monte Carlo TV Festival Award for Best 24-hr Broadcast, and a six-time Emmy finalist.
You can share this story on social media: