US troops fear new major war is on the horizon, list Russia & China as top threats – poll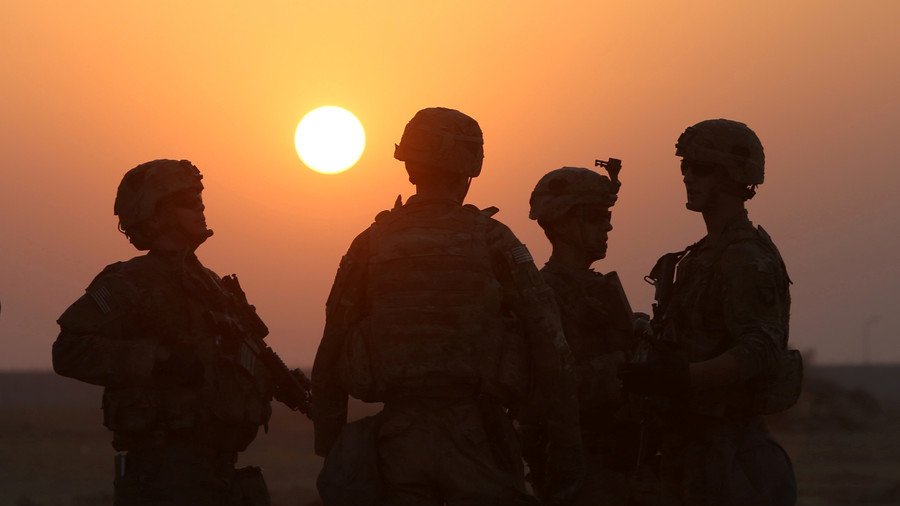 Almost half of military service members believe that the US will be dragged into a new war within the next 12 months, according to a Military Times poll, with Russia and China topping the list of likely nemeses.
Around 46 percent of troops who responded to the anonymous survey of currently serving Military Times readers said they thought the US would be fighting yet another war within the next year – an unsettling increase from the mere five percent who made similar predictions in a poll conducted last year.
When asked about specific threats, the survey's 900 participants singled out Russia and China. Around 71 percent said that Russia was a significant threat, up 18 percent from last year's survey. China finished close behind, with 68 percent of service members describing Beijing as their primary concern – an increase of 24 points from last year. Cyber terrorism came out on top, with 89 percent listing it as the greatest threat to US national security.
The survey also found that active-duty troops are split on their support for Donald Trump, with approval for the president slowly dwindling among US service members.
Around 44 percent of troops had a favorable view of Trump's presidency, according to the poll's results, compared to 43 percent who disapproved. Last year, a similar poll showed that 46 percent of troops approved of Trump compared to 37 percent who disapproved – meaning that Trump's nine-point margin of support has apparently vaporized.
One active-duty service member who spoke with the Military Times said that enlisted soldiers are choosing against re-enlisting due to fears that a major war is on the horizon, and that Trump has increased the chances of such a conflict.
"I feel it has never been this bad and with this many adversaries, because of the way he [Trump] chooses to do business," an Army sergeant told the Military Times in a phone interview. "With the way we're growing our force, I tell my soldiers the reason we are growing the force is because we need you, and we're going to fight," she said.
Others described Trump's hardball tactics with North Korea as "scary" but ultimately gutsy and effective.
The belief that yet another war is coming appears to be shared even among Pentagon top brass. Last year, Marine Corps Commandant General Robert Neller told Marines that he thought there was a "big-ass fight" on the horizon.
Like this story? Share it with a friend!
You can share this story on social media: