'I don't give a damn': Secret service agent blocks reporter's Kushner-Saudi questions (VIDEO)
Published time: 17 Oct, 2018 17:10
Edited time: 18 Oct, 2018 10:22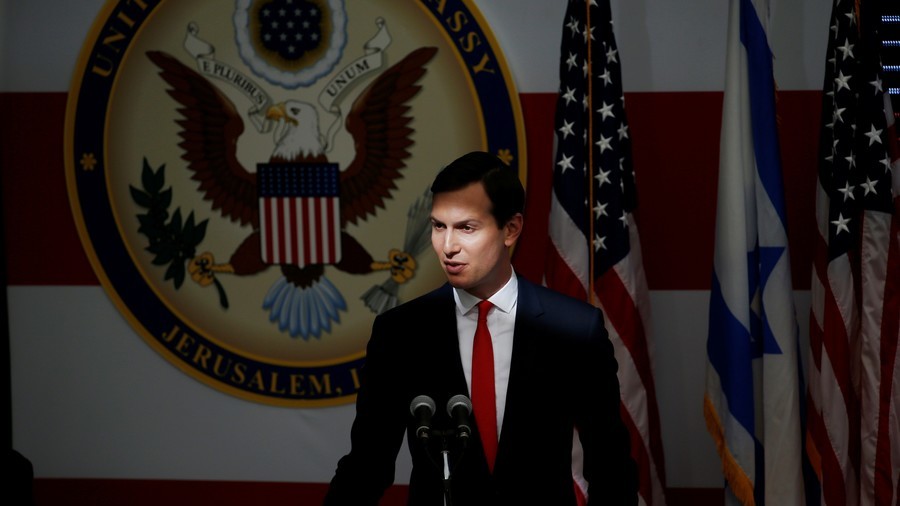 US secret service agents are expected to take a bullet for those they've sworn to protect. But in a bizarre exchange a bodyguard for White House senior advisor Jared Kushner swooped in to block a reporter's questions.
The US president's son-in-law was spared potentially tough questioning on Saudi Arabia when an unidentified special agent pushed in front of Errol Barnett, telling the CBS journalist there is a "time and a place" for such questions.
READ MORE: Kushner touts 'deal' to Palestinians as Middle East peace process in tatters after US Embassy move
The incident occurred as Kushner was disembarking a plane in New York. According to Barnett he was attempting to ask Kushner about the crown prince of Saudi Arabia and the disappearance of Jamal Khashoggi. Kushner is believed to have been instrumental in greasing the wheels of a US-Saudi Arabia multimillion dollar arms deal.
Meanwhile, Khashoggi, a Saudi journalist, is thought to have been killed earlier this month soon after he entered an Istanbul consulate building belonging to his home nation.
Footage of the moment Barnett was obstructed from asking questions was caught on the journalist's camera phone. In the clip, the special agent appears to take umbrage at Barnett's presence, also stating he does not "give a damn" when the reporter reveals his White House approved credentials.
READ MORE: Kushner wants 'honest effort to disrupt' Palestinian refugee agency, Abbas up in arms
"Jared Kushner did not answer my question and the secret service informs me, while obscuring my phone, that despite identifying as WH press, there is a "time and a place" for questions," Barnett said about the incident.
In a statement to CBS News, the US Secret Service said the incident is under review.
"Pending receipt of additional facts, details and full circumstances surrounding the incident, appropriate action will be taken if necessary," the statement added.
Like this story? Share it with a friend!