Viagra in vape liquid has FDA hot & bothered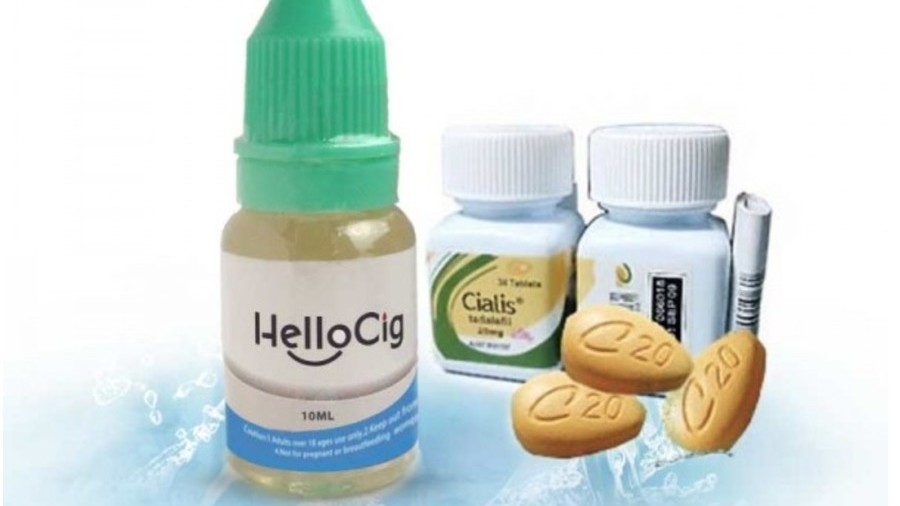 The US Food and Drug Administration is stiff with rage after discovering an e-cigarette vendor selling vape pens containing erectile dysfunction drugs. Adding insult to injury, the company sold its products as "FDA-approved."
The vendor, HelloCig, was discovered to be selling vape liquids openly labeled "E-Cialis HelloCig E-Liquid," emblazoned with an image of actual Cialis pills in case the name wasn't convincing enough. The company also offered a liquid named after Rimonabant, an anti-obesity drug banned in Europe for increasing the risk of psychiatric disorders. The liquid didn't contain Rimonabant, but instead contained sildenafil – the active ingredient in Viagra.
The FDA sent a warning letter to HelloCig,informing the company it had 15 days to cease illegally marketing its products or it would face consequences such as seizure or injunction. Because vaping is not an FDA-approved route for the consumption of any prescription drug, HelloCig's products are quite illegal. Selling them as "FDA approved" is thus the equivalent of the e-cig company sticking its finger in the agency's eye.
FDA Commissioner Scott Gottlieb appears less concerned with smokers inhaling erection medication than with teens vaping in general, which he recently called an "epidemic." The agency is cracking down on e-liquid flavorings and advertisements that might appeal to youth – which is perhaps how they could have let smokable Cialis slide in the meantime.
A quick look at HelloCig's website, which boasts that the company is "headquartered in the beautiful city of China," shows E-Cialis and E-Rimonabant are still for sale, though the product pages no longer include pictures. Will HelloCig go limp in the face of this regulatory challenge, or will they stand up to the FDA?
If you like this story, share it with a friend!