US model dies after being shot in the neck while driving her car in unexplained crime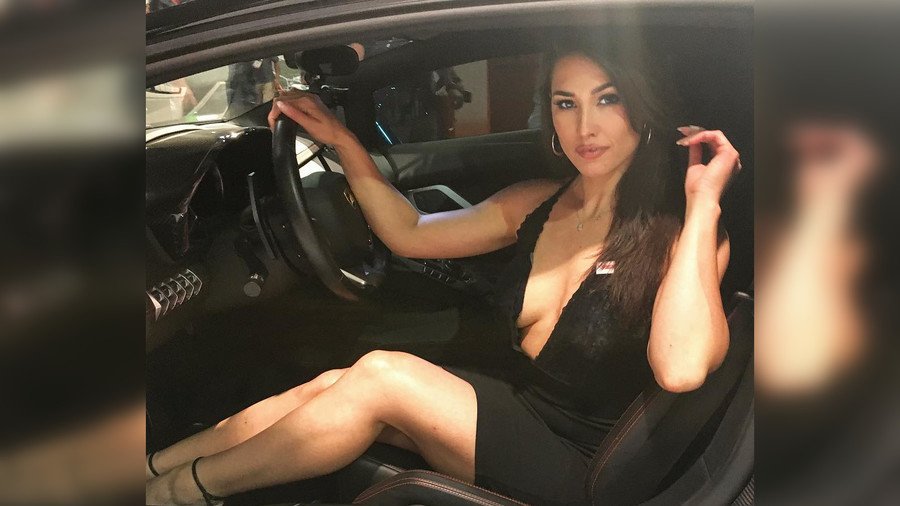 A 28-year-old model who had just moved to Atlanta with her boyfriend and was excited about pursuing her career died after being shot in the neck while driving to work.
Kelsey Quayle had moved to Atlanta from California in August in the hope of getting more modeling opportunities, but her life was abruptly cut short on Monday.
Quayle had got into her car to drive to the dentist's office, where she had found a job to earn money between modeling stunts.
However, as she was driving on Upper Riverdale Road in Clayton County, the 28-year old was shot in the neck, a wound that caused her to lose consciousness and smash head-on into two other vehicles.
Clayton County Police officers initially thought they were responding to a multi-vehicle accident as they received no reports of gunshots. It wasn't until the young woman was brought to hospital that doctors discovered she had been shot.
The victim's family said they decided to switch off the woman's life support after doctors at Grady Memorial Hospital told them the gunshot wound had left Kelsey brain dead.
The family are trying to come to terms with how their daughter's life could have been ended so tragically.
READ MORE: https://www.rt.com/usa/440263-south-carolina-shooting-officers/
Kayleigh Quayle, the victim's sister, said: "I just want to know who did this. It's ridiculous. She didn't deserve this," Fox5 reports.
Police say no suspect has yet been identified and officers are looking at CCTV footage.
Kayleigh said her family have a number of theories about how the tragedy unraveled, including a possible gang initiation, or even a "road rage or cross-fire" incident, Fox5 reports.
She added about her sister: "She was beautiful, she was the sweetest person, she was humble, she was a model, but she never let that get to her head. She loved everybody, everybody loved her."
If you like this story, share it with a friend!
You can share this story on social media: