WATCH: Kanye's insane White House solo that left Trump mindblown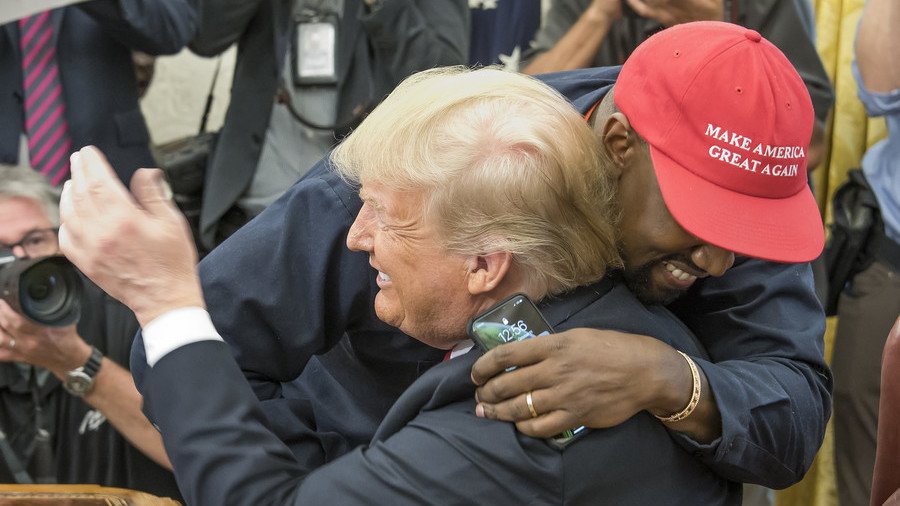 From "alternate universes" and the concept of time to serious arguments about prison slavery, fatherhood and racism, rapper Kanye West owned the Oval Office in a televised monologue that left everyone scratching their heads.
"They tried to scare me to not wear this hat, my own friends, but this hat, it gives me power," West said about his red MAGA cap, adding it "made me feel like Superman."
He also praised President Donald Trump as the embodiment of "male energy" and someone on a "hero's journey."
"What I need the liberals to improve on is, if he don't look good, we don't look good! This is our president, he has to be the freshest, the flyest..." he said, standing and pointing to Trump at one point.
West went full multiverse theory in pitching clemency for Larry Hoover, founder of Gangster Disciples, because "in the alternate universe, I am him." The rapper said he was moving to Chicago - or "Chiraq" as he called it - to help reduce violence.
"People expect that if you're Black, you have to be Democrat," West said, rejecting the "control of people through the concept of racism."
"You think racism can control me? Oh that don't stop me. That's an invisible wall," he said.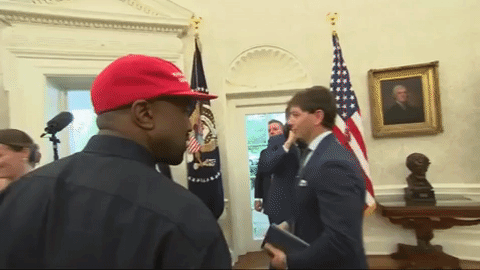 As part of the pitch to get Trump on board with criminal justice reform, West argued that "we have to bring jobs into America," because if people don't have jobs, "they end up in the cheapest factory ever, the prison system!"
"I'll tell you what, that was pretty impressive," Trump said after the speech. Kanye "could speak for me anytime he wants," he added.
Asked if he intends to run for president himself, the rapper said "only after, in 2024."
WATCH KANYE's 8-MINUTE SPEECH THAT SO IMPRESSED TRUMP:
Think your friends would be interested? Share this story!
You can share this story on social media: