Meet Brett Kavanagh, the unfortunate Twitter namesake of the moment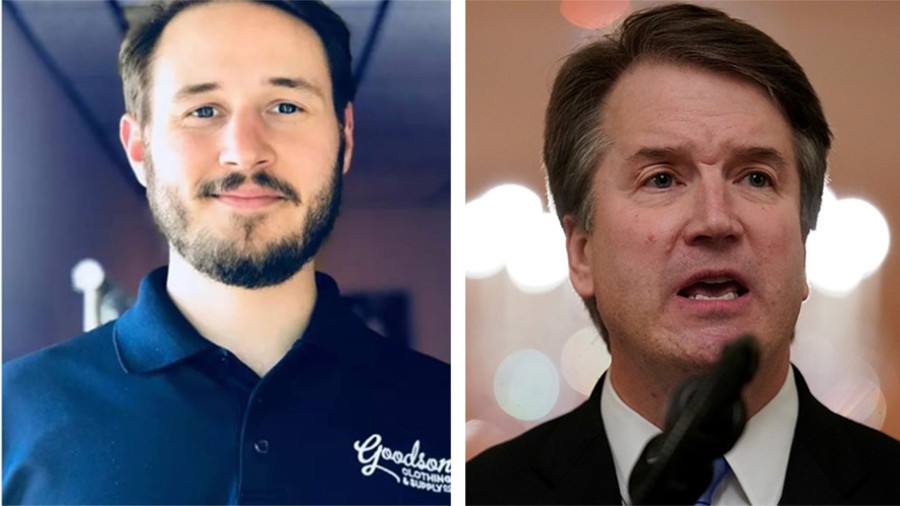 With the nation's eyes glued to Supreme Court Justice Brett Kavanaugh's bitter confirmation fight in recent weeks, spare a thought for Brett Kavanagh, a man who shares nothing with the judge except a closely-spelled last name.
One guy's a college sports fanatic who loves beer and football, the other is an average guy from Kentucky who saw his twitter mobbed with interest in recent weeks, prompting him to declare "this is a terrible time to be named Brett Kavanagh."
The unfortunate namesake's tweet struck a chord, receiving over 1.1 million likes since last Friday, when Justice Kavanaugh's nomination was advanced to a full Senate vote. Kentucky Kavanagh's tweet garnered sympathy from a whole host of users who share their names with headline-grabbing political players.
"I feel you @Brett_Kavanagh. I feel we should get a beer sometime and send Twitter into a meltdown," replied one Christine B. Ford. "Ever visit London?" Ford describes herself as a stay-home mother of four from the UK, who is not a doctor, and didn't accuse Justice Kavanaugh of sexual assault.
"Believe me – I feel your pain," said Susan Collins, who shares her name with the Republican senator from Maine who wavered back and forth on Kavanaugh's nomination before casting her vote in favor of the judge on Saturday.
"Try being Sean Spicer for the last two years. Passport control in European airports is awfully fun," said one man who is definitely not the former White House Press Secretary.
"Welcome to the club brother," added Mike Pence.
"I barely get hate tweets, but when I do they make me laugh," said Robert Mueller, a PhD student entirely uninvolved with the 'Russiagate' investigation.
Michael Jackson, Will Smith, Bruce Lee and Alex Jones soon joined the party, and the thread gathered over 11,000 replies. Some Kavanaugh supporters, however, were outraged that Kavanagh would be anything but proud to share a name with the newest Supreme Court justice.
"You share a name with a great man who's now one of only 9 Supreme Court justices. You should be proud and not n need of a safe space, dufus," read one reply from syndicated conservative talk show host Joe 'Pags' Pagliarulo.
Like this story? Share it with a friend!