'Most valuable specimen I have ever held': Doorstop rock confirmed as $100k meteorite (VIDEO)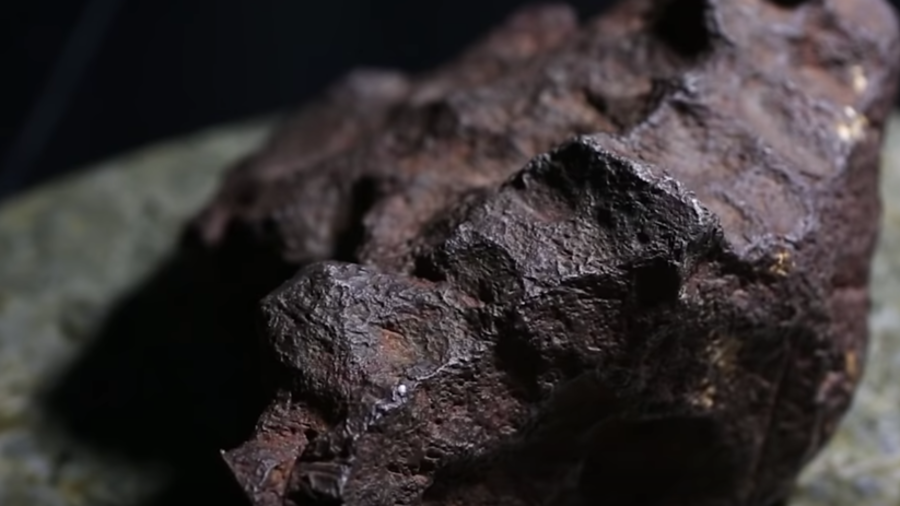 A US farmer and his son saw a shooting star come crashing onto their property one night in the 1930s. For decades, they and the subsequent landowner used the remnants as a doorstop. Now it has been valued at over $100,000.
"I could tell right away that this was something special," Mona Sirbescu, a geologist at Central Michigan University said. "It's the most valuable specimen I have ever held in my life, monetarily and scientifically."
Throughout her tenure, Sirbescu has frequently been asked to examine specimens of alleged space rocks, to see if they were worth any money.
"For 18 years, the answer has been categorically 'no' — meteor wrongs, not meteorites," she said. All that changed when an unnamed man from Grand Rapids, Michigan asked her to examine a rock he had in his possession since he bought a farm in 1988.
The original owner told him he had seen the space rock come down on the property way back in the 1930s and that "it made a heck of a noise when it hit." He and his father dug it out the next morning and it was still warm. They used it as a doorstop for decades before moving on and leaving it to the current owner, who brought it to Sirbescu.
READ MORE: Oldest-ever meteorite found in Africa… and could unlock the solar system's secrets, scientists say
The 22-pound meteorite was examined under x-ray fluorescence scanning which determined that it was composed of 88 percent iron and 12 percent nickel (a metal that is relatively rare on Earth).
Sirbescu sent a small sample to the Smithsonian Institution in Washington DC for further analysis where it was estimated the meteorite could be worth around $100,000. Millions of meteorites enter the Earth's atmosphere every year but the vast majority vaporise before they can make it to the ground, making intact specimens highly valuable.
It has been named the 'Edmore' meteorite after the town in which the farm is located. The Smithsonian is considering purchasing the meteorite and adding it to the museum's collection.
An additional sample was sent to John Wasson, professor emeritus in the Earth, Planetary and Space Sciences department at the University of California, Los Angeles, who will conduct a neutron activation analysis to determine the full chemical composition of the meteorite and potentially reveal rare elements that could increase its value.
The owner has promised to donate 10 percent of the sale value to the university.
Think your friends would be interested? Share this story!