'Bowing to racists'? University in Ohio cancels musical over 'whitewashing' backlash
Published time: 4 Oct, 2018 02:09
Edited time: 4 Oct, 2018 07:58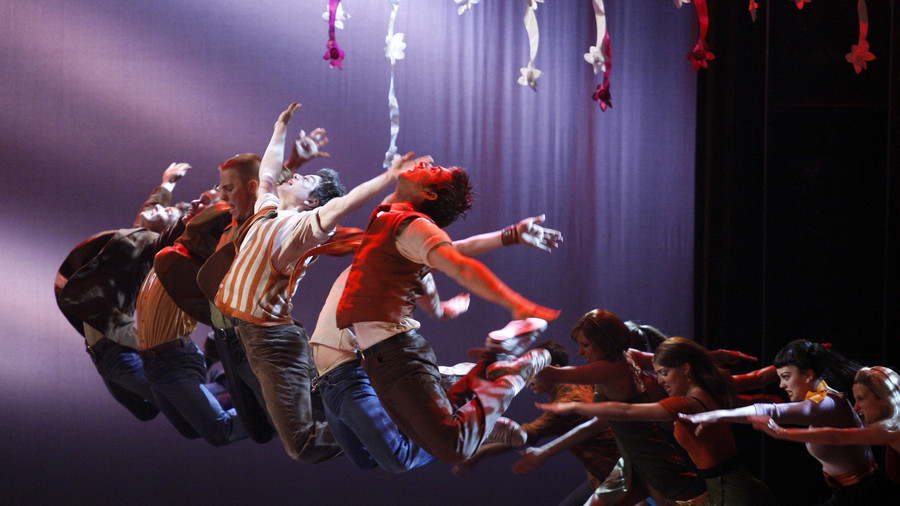 A university in Ohio has cancelled a planned production of the musical 'West Side Story' after students complained that Latino roles were given to white students instead of students of Latino descent.
Kent State University decided to cancel the show entirely instead of recasting it and replaced it with a production of the Children of Eden, which is expected to be less problematic.
Eric van Baars, the director of the university's School of Theatre and Dance said the decision to cancel was "in response to our community members' voices and the national dialogue regarding the desire for authenticity on our stages". Van Baars told Fox News that in order to be "current and culturally engaged," the school was trying to support the progression of "conscious casting" in theatre.
The decision was announced in a schoolwide email from van Baars which acknowledged that "not all will agree" with the choice. He also said he hoped that the students would support "a fresh start" of the process.
A school meeting was called in September in response to the anger over the casting decisions which saw all three lead roles portraying Latino characters given to students of non-Latino descent. Some of the Puerto Rican supporting roles were also given to white students. It is understood that students at the September meeting said the focus should be on inclusivity and diversity over talent.
One student, Bridgett Martinez, a junior musical theatre major of Puerto Rican descent, auditioned for the role of Maria but said everything "just got screwed up" when the part was awarded to a white student, according to the KentWired.com website.
Martinez told KentWired that it was important to have "a person of color in that room all the time – auditions, callbacks, cast lists being made – because we should have someone on our side in that room."
Another Latino student, Viviana Cardenas, who auditioned for a major role was passed over and the role was given to an African American student. "I don't get to tell other people's stories because of the color of my skin, but yet when there is this story that is about people of cultures like me, about people of color like me, and that gets taken away from me…that was the most heartbreaking," she told KentWired.
Cardenas said she felt the professors who made the casting decisions wanted the best for the show but that there are "more things that need to be considered" than that.
READ MORE: 'Not inclusive': Students union bans clapping at events – use 'jazz hands' instead
Not everyone is happy with the university's decision, however. Theatre student Skyler Dye told Campus Reform that it reflects badly on the university and that appearance should not be what matters.
"Plenty of people of Puerto Rican descent 'pass' as white for all kinds of reasons. I think being too strict on the look for certain groups of people is actually more insensitive on the whole," he said. Dye admitted the issue was complicated, but ultimately said the decision to cancel the play was "bowing to racists."
"I think if belief can be suspended for a good production, there is no issue," he said.
Think your friends would be interested? Share this story!