US says Palestine 'not a state,' withdraws from Vienna Convention's 'optional protocol'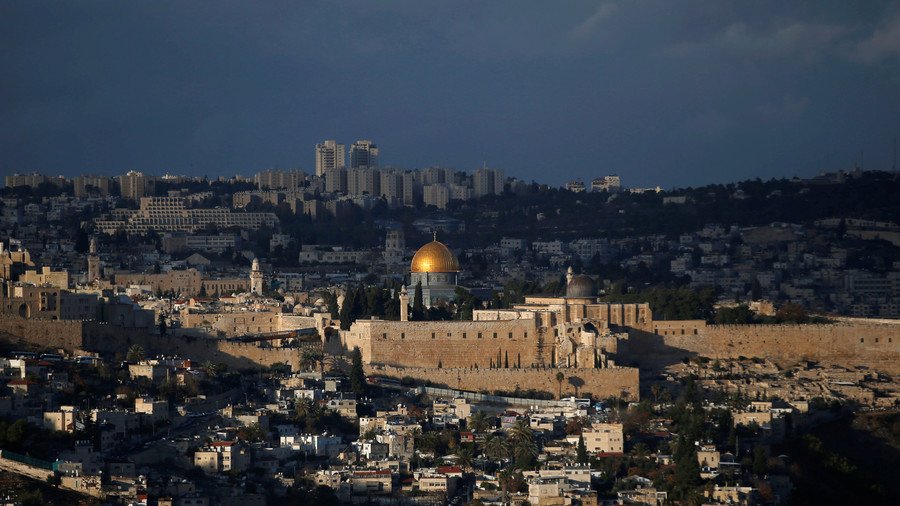 The US is withdrawing from the "optional protocol" in the Vienna Convention on Diplomatic Relations, John Bolton has confirmed. He said it follows a case brought by Palestine, challenging the US embassy's move to Jerusalem.
"I am announcing that the president has decided that the United States will withdraw from the optional protocol and dispute resolution to the Vienna Convention on Diplomatic Relations," Bolton said.
"This is in connection with a case brought by the so-called state of Palestine, naming the United States as the defendant, challenging our move of our embassy from Tel Aviv to Jerusalem."
The decision will see the US opting out of having to attend the International Court of Justice in the case of disputes, as outlined in Article I of the "Optional Protocol Concerning the Compulsory Settlement of Disputes."
"Disputes arising out of the interpretation or application of the Convention shall lie within the compulsory jurisdiction of the International Court of Justice and may accordingly be brought before the Court by an application made by any party to the dispute being a Party to the present Protocol," Article I states.
The US is not the only country to deny acknowledgment of Palestine as a state. Its Western European allies also refrain from doing so, along with Australia and Canada. However, most countries in South America, Asia, and Africa do, along with the majority of Eastern Europe.
The ICJ and the US previously butted heads in July, when Iran filed a complaint against Washington with the court. That complaint accused Washington of breaching the Treaty of Amity, Economic Relations, and Consular Rights by pulling out of the Iran nuclear deal.
Earlier on Wednesday, the court ordered the US to lift sanctions on Iran which are linked to humanitarian goods and civil aviation. The US responded by pulling out of the Treaty of Amity and from the protocol involving the ICJ.
Like this story? Share it with a friend!
You can share this story on social media: