Grammar fail! Pompeo annoyed with State Dept's inappropriate use of commas, staff given lessons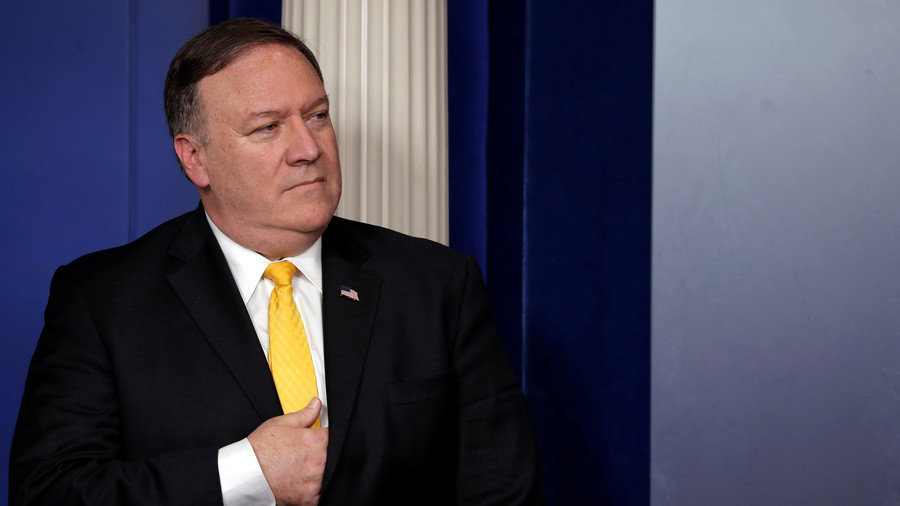 There's undoubtedly a lot going on in Mike Pompeo's head at any time, from Syria to North Korea. But the secretary of state apparently still has time to be a stickler for grammar, with his staff sending out memos on comma usage.
Pompeo's top staff have sent out two emails to State Department employees in the last few months, according to CNN, which obtained the most recent document.
That email reportedly contained "updated guidance...regarding correct use of commas in paper for Department principals."
"The Secretary has underscored the need for appropriate use of commas in his paper (both their inclusion and omission)," it states, adding that Pompeo prefers the Chicago Manual of Style when it comes to comma rules.
The email then apparently transforms itself from a work document to some kind of makeshift grammar lesson, giving examples of sentences and outlining when a comma should and shouldn't be used. There's a detailed explanation for each situation, and color-coded highlighting to show when a comma is used in the wrong way.
While some might argue that the State Department has more important issues to be worrying about, Pompeo isn't the only secretary of state to be irked by poor grammar. A senior State Department official told CNN that Colin Powell "famously focused on font and size" and Condoleezza Rice was picky about margins and people "cramming too much into the regulated lengths for memo types."
But while Pompeo apparently tears his hair out over commas, his buddy Donald Trump doesn't seem particularly bothered, often sending out tweets with improper punctuation and capitalization. A retired English teacher made headlines after correcting a White House letter signed by Trump, posting her revisions online and stating that if it had been written by a high school student, it would have received a "D."
Like this story? Share it with a friend!