To protect arms sales, Pompeo favors sole voice backing renewed support of Saudis in Yemen – report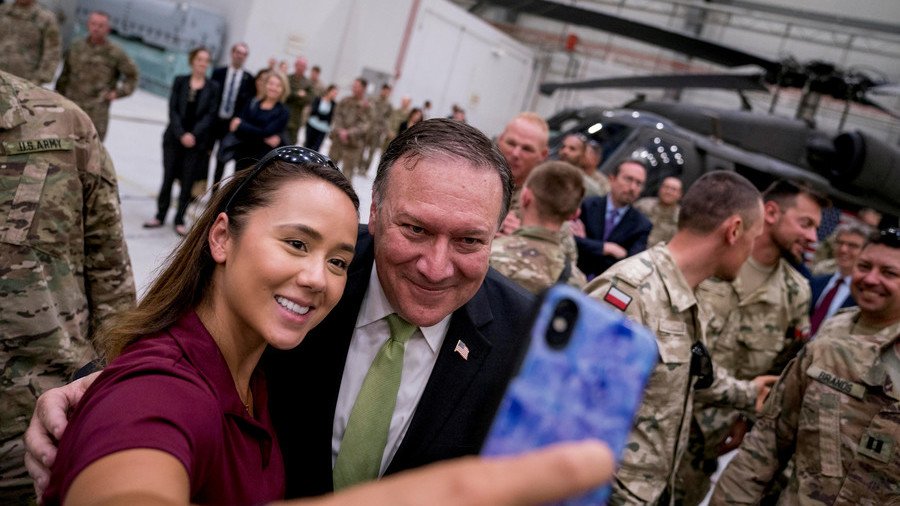 Mike Pompeo certified that Saudi Arabia was reducing civilian casualties in Yemen, against the majority opinion in the State Department, siding with a minority report which warned US arms sales would be in jeopardy if he didn't.
Saudi Arabia and its allies have been engaged in a brutal military campaign in Yemen since 2015. The US has been instrumental in the war effort, providing weapons, air refueling and targeting data to its Arab allies. The support continues despite a mountain of evidence that Saudi air strikes have caused thousands of civilian deaths.
Last week Secretary of State Mike Pompeo told the Congress that the Saudi-led coalition was "taking demonstrable action" to do less harm to civilians in Yemen. The certification is a requirement of the National Defense Authorization Act of 2019 and must be issued every six months for US military assistance to the campaign to continue. According to the Wall Street Journal, Pompeo's certification was issued against the opinions of all but one bureau at the state department that were consulted on the issue.
Leaked State Department memo reveals Mike Pompeo backed continued US involvement in war on Yemen because a cut off would undermine 2 billion dollar deal to sell 120,000 @Raytheon precision-guided missiles to Saudi Arabia and the United Arab Emirates https://t.co/VJAzwQnenA

— Dan Cohen (@dancohen3000) September 20, 2018
The WSJ cites a leaked memo as saying that most of military and area specialists urged the secretary to reject certification, because basically it would not be true. They argued that certification would "provide no incentive for Saudi leadership to take our diplomatic messaging seriously," and "damage the Department's credibility with Congress," the report said. The opposing voices included the Bureau of Near Eastern Affairs, the Bureau of Political-Military Affairs, the Bureau of Democracy, Human Rights and Labor, and the Bureau of Population, Refugees and Migration as well as legal advisers tasked with taking part in the policy review.
Their suggestion was to tell the Congress that, while the certification was not possible, the US would continue its military support because "it is in America's national security interest." One section of the State Department went as far as suggesting that refueling should be stopped – the US Agency for International Development.
But Pompeo sided with a minority opinion from the Bureau of Legislative Affairs, which said that "lack of certification will negatively impact pending arms transfers" and "may also negatively impact future foreign military sales and direct commercial sales to the region." Arms deals with Saudi Arabia worth billions of dollars were the centerpiece of the visit by Saudi crown prince Mohammed bin Salman to the US in March.
Apparently concerns that US-made bombs obliterate busses full of Yemeni children are less important than concerns that the US may not be able to sell the Saudis more bombs to obliterate busses with.
An August UN Human Rights Office report said at least 6,600 civilians were killed and 10,563 injured in Yemen since the start of the Saudi-led intervention. The real figures are "likely to be significantly higher," it noted. Most of those casualties were caused by coalition airstrikes, the report stressed.
Think your friends would be interested? Share this story!
You can share this story on social media: