Lobster pot: Restaurant gets shellfish high on marijuana prior to cooking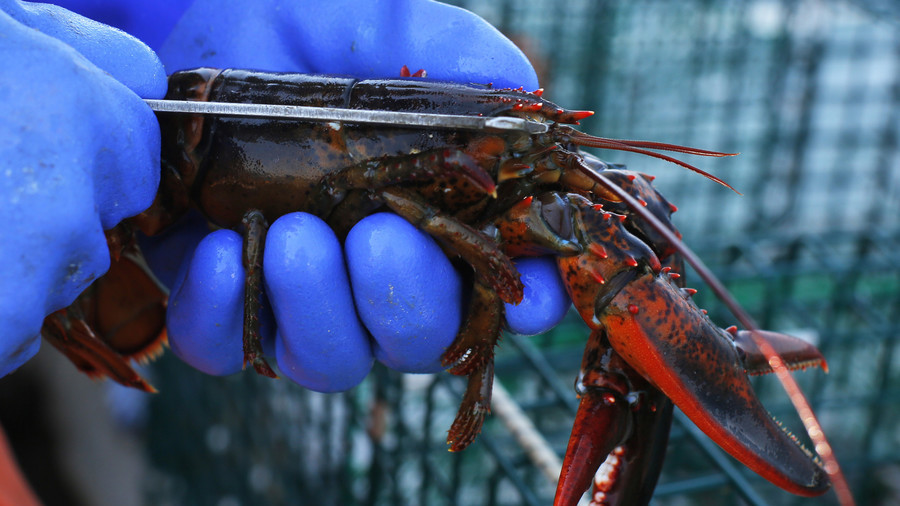 A seafood restaurant in Maine is pioneering a new 'humane hotbox' method of getting lobsters stoned on marijuana before they are cooked. While the idea may seem doobie-ous, the owner feels there is no alternative.
Charlotte's Legendary Lobster Pound in Maine, opened in 2011, recently started using marijuana smoke to sedate the crustaceans before they are killed and cooked.
"I feel bad that when lobsters come here because there is no exit strategy," Charlotte Gill told the Mount Desert Islander. "It's a unique place and you get to do such unique things but at the expense of this little creature. I've really been trying to figure out how to make it better."
READ MORE: Traces of chemical weapons agent found in shrimp in Sweden
Gill is a licensed medical marijuana caregiver in Maine and uses what she grows herself. She developed a THC-smoker to sedate the lobsters, but only upon customer requests.
The first guinea pig, er lobster, named 'Roscoe,' was placed in a box filled with a small amount of water through which marijuana smoke was blown. Gill claimed that Roscoe's aggression reduced to such a degree after the treatment that he no longer attacked other lobsters when reintroduced to the communal tank, even with his claws unbound.
As a reward for his service to science, Roscoe was later released into the ocean.
"The animal is already going to be killed," said Gill. "It is far more humane to make it a kinder passage."
Lest anyone see lobster as the next big craze in getting blazed, Gill assures everyone that no THC (the psychoactive ingredient that gets people high) is transferred to the lobster meat during the 'smoking.'
"THC breaks down completely by 392 degrees, therefore we will use both steam as well as a heat process that will expose the meat to a 420 degree extended temperature, in order to ensure there is no possibility of carryover effect," she told the Islander. "I'm not selling an edible."
While the crustaceans do, in fact, feel pain, contrary to a popular myth, lobsters do not scream when cooked as they do not possess vocals cords.
This year, Switzerland banned the boiling of live lobsters, 19 years after New Zealand barred the practice. The Swiss government recommends electrocuting or stabbing the lobster in the head prior to cooking.
"These are both horrible options," said Gill. "If we're going to take a life we have a responsibility to do it as humanely as possible."
Think your friends would be interested? Share this story!