Monsanto asks judge to overturn $289m cancer verdict, claims dying man presented lack of evidence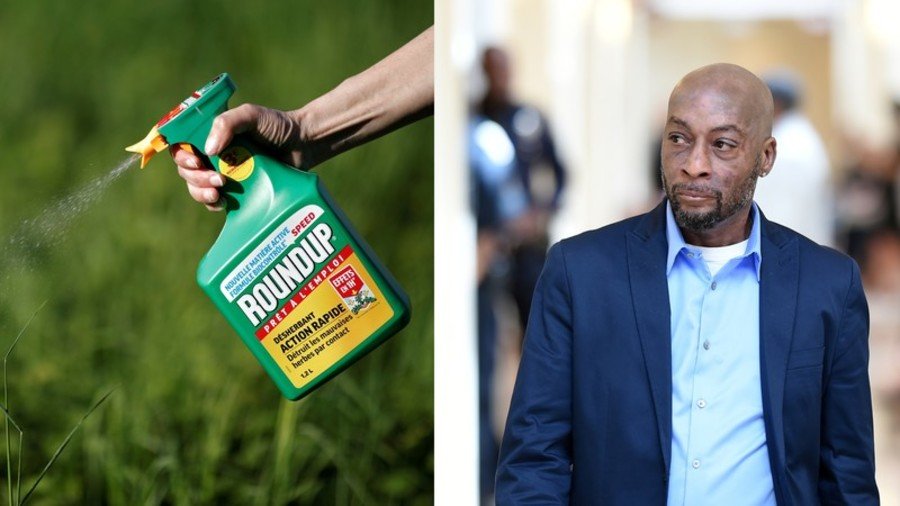 Agrochemical giant Monsanto has appealed to a California judge to throw out a $289 million jury verdict awarded to a man who claimed that the Bayer-owned company's glyphosate-based weed-killers, including Roundup, gave him cancer.
The company filed motions in San Francisco's Superior Court of California to claim that the jury's decision was insufficiently supported by the evidence presented at trial by Dewayne Johnson, a school groundskeeper diagnosed with a terminal form of non-Hodgkin's lymphoma.
During the 2016 case, Johnson alleged his cancer was caused by years of exposure to Roundup and Ranger Pro herbicides, which both contain glyphosate – an ingredient that the World Health Organization's cancer research agency classified as "probably carcinogenic to humans" back in 2015.
Monsanto has applied to Superior Court Judge Suzanne Bolanos, who presided over the original trial, asking her to set aside the verdict, reduce the award, or grant a new trial.
Johnson's case was the first to go to trial over allegations that the ingredients used in Monsanto's weed-killers cause cancer. Following the jury awarding $289 million to the school groundskeeper, the company is now facing a flood of 8,000 similar lawsuits across the United States.
Shares in Monsanto's parent company Bayer plummeted after the August 10 court ruling, and have yet to recover from such a fall – currently trading about 20 percent below its value prior to the verdict: 73.30 euros ($85.45).
Germany's Bayer released a statement on Tuesday, claiming that "the jury's decision is wholly at odds with over 40 years of real-world use, an extensive body of scientific data and analysis ... which support the conclusion that glyphosate-based herbicides are safe for use and do not cause cancer in humans." The company added that Johnson failed to prove glyphosate caused his cancer, and that the scientific evidence he presented at trial "fell well below the causation standard required under California law."
A hearing is set for the motions for October 10.
Think your friends would be interested? Share this story!
You can share this story on social media: