Not aliens after all? Mysterious solar observatory closure triggered by FBI child porn probe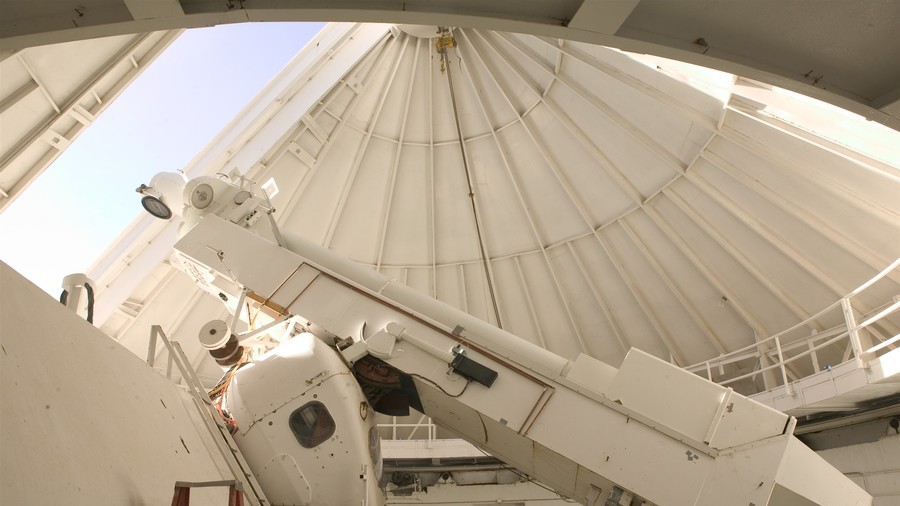 Despite much speculation and conspiracy theories, the reason for the mysterious closure of New Mexico's Sunspot Solar Observatory by the FBI earlier this month was an ongoing child pornography investigation, court documents show.
The secret behind the 11-day closure of the facility was finally explained in newly unsealed FBI records and its application for a search warrant. According to the court documents, the federal agents were investigating a janitor suspected of using the observatory's WiFi network to download child pornography.
Authorities launched an investigation after a tip-off from a source within the observatory who stumbled upon a computer with images described as "not good." After narrowing the list of suspects, the FBI discovered that a personal laptop was used to access prohibited content via the internal network.
The suspect, however, has not yet been detained or charged with anything, even though his name was mentioned on the warrant, according to KTSM.
The Sunspot Solar Observatory, located in the mountains of southern New Mexico, was abruptly shut down on September 6 without any public explanation by the Association of Universities for Research in Astronomy, which runs the facility. The staff of the observatory, a local post office, and those who live on the site were all evacuated. While it was later explained that the facility was shut due to "security concerns," the vague explanation and cloud of secrecy surrounding the closure led social media users to explore conspiracy theories.
Many wondered if scientists at the astronomical observatory, designed for the study of the sun, could have found signs of alien life. Others thought that the scientists might have discovered an imminent lethal solar flare. Some even suspected the state of a government cover-up, recalling how the Pentagon finally admitted last year to running a long-secret UFO investigation program, which allegedly ended in 2012.
#Sunspot#Observatory statement does nothing to close down debate. The whole thing reeks of disinformation, obfuscation and cover up. No wonder the local Sheriff is mad. If anything this does more to provoke conspiracy theories and deepens the mystery.

— rob_sloane_69 (@69Sloane) September 19, 2018
Like this story? Share it with a friend!
You can share this story on social media: