'Rules for thee, not for me' Democrats pick & choose sex assault abusers to believe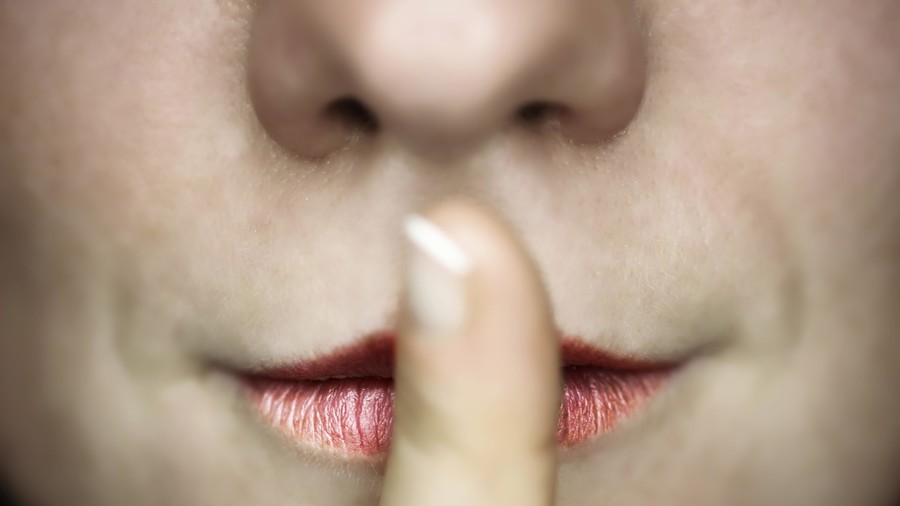 A woman accusing Democrat Rep. Keith Ellison (Minnesota) of abuse says the party abandoned her – a far cry from top Democrats' public show of support for Supreme Court nominee Brett Kavanaugh's accuser.
Karen Monahan said that she was "smeared, threatened, (and) isolated" by the Democratic party when she came forward with allegations of physical and emotional abuse against Rep. Ellison, the Democratic National Committee deputy chair and Minnesota attorney general candidate.
"I've been smeared, threatened, isolated from my own party," Monahan tweeted Monday. "I provided medical records from 2017, stating on two different Dr. Visits, I told them about the abuse and who did it. My therapist released records stating I have been dealing and healing from the abuse."
According to Monahan, Ellison became irate when Monahan didn't take out the trash quick enough, allegedly dragging her off the bed, where she was listening to podcasts at the time, by the hair, and calling her a "f*cking b*tch."
Monahan allegedly recorded the encounter, but has not released the video. She claims it is too traumatic for her. Monahan did, however, share text messages between herself and Ellison, in which the pair discussed some of their relationship problems, albeit without any hard acknowledgement of abuse from Ellison.
Her son, meanwhile, wrote a Facebook post backing up Monahan's claims. He described his mother's ordeal as "pure hell," and claims that he saw text messages from Ellison in which the Congressman would alternate between abusive rage and begging Monahan to stay with him.
Ellison denied the abuse charges, which allegedly took place in 2016. The Democratic party at large has been tight-lipped on the supposed abuse, with progressive icon and Ellison ally Sen. Bernie Sanders (I-Vermont) telling the Washington Post he had "nothing" to say about it last month, before rushing out the door of the Senate.
Senator Kamala Harris (D-California), a rising progressive star and hot tip for a run at the presidency in 2020, told the Post that an internal investigation was underway, and that the party will "let that run its course."
"We watched her so-called political friends stand by say or do nothing," Monahan's son wrote. "The same people who are posting about social justice are ready to smear my mom, protect a person who abused her and broke the law."
The social-justice brigade were marching to a different beat in recent days, with Democrats demanding that Supreme Court nominee Brett Kavanaugh's confirmation vote be postponed so that allegations of sexual misconduct against him be investigated.
Kavanaugh is accused of forcing himself on college professor Christine Blasey Ford, when the pair were in high school in the early 1980s. Ford made the claim in a letter to Sen. Dianne Feinstein (D-California) in July, but Feinstein withheld the evidence until last Wednesday, ostensibly out of respect for Ford, but timing-wise it would, hypothetically, appear a smart move: Democrats have been looking to stall Kavanaugh's confirmation, ideally until November, when midterm elections give the party a fighting chance of retaking a majority in the Senate.
Ford claims not to remember the year the alleged abuse took place, where it took place, or who was in the room to witness it. One alleged witness, a school friend of Kavanaugh's called the allegation "absolutely nuts," Kavanaugh himself vehemently denied it, and a number of the judge's ex-girlfriends came forward to testify to his character.
Ford has called for an FBI investigation before she testifies to the Senate. Growing impatient, Senate Judiciary Committee chair Chuck Grassley (R-Iowa) has vowed to press ahead with a hearing scheduled for Monday, saying "there is no reason for any further delay."
Despite the patchy nature of Ford's allegations, and the obvious 11th-hour opportunism of Feinstein and co., Democrats have rallied around the accuser. Hillary Clinton told MSNBC on Tuesday that Ford deserves "the benefit of the doubt." Sen. Dick Durbin (D-Illinois) said that Kavanaugh's "simple denial is not the end of everything," while Feinstein echoed Ford's demand that an FBI investigation take place before a vote is held.
Hawaiian Senator Mazie Hirono (D) went one step further and blasted anyone who dared question Ford's claim, especially men.
"I just want to say to the men of this country: Just shut up and step up. Do the right thing for a change," the hotheaded lawmaker said on Tuesday. "I want to thank Dr. Ford. I commend her courage. I believe her," Hirono added.
Senate Democrats' solidarity with Ford and apparent disregard for Monahan clearly illustrates that politics trumps principle, and is a case of "rules for thee, not for me:" a phrase that is fast becoming the party's unofficial maxim.
Subscribe to RT newsletter to get stories the mainstream media won't tell you.
You can share this story on social media: