'I don't have an attorney-general': Trump slams Sessions in Oval Office interview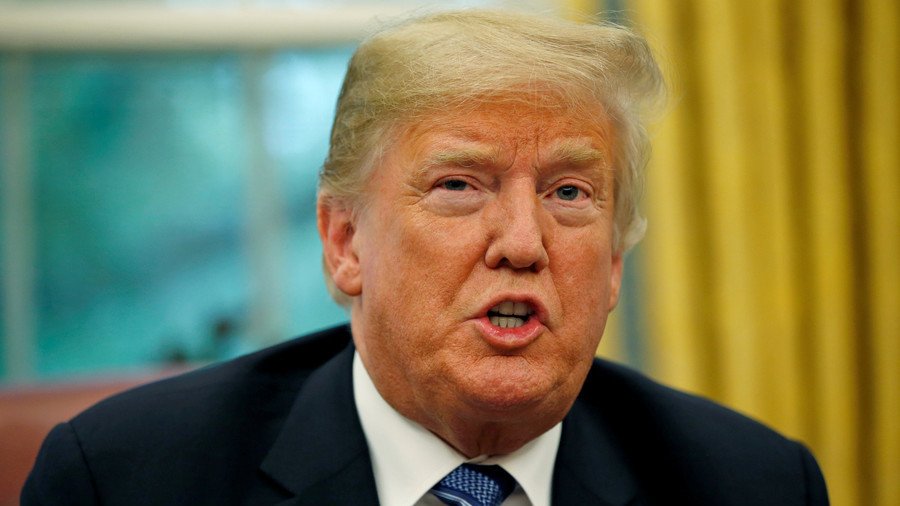 US President Donald Trump has once again criticized Jeff Sessions, telling The Hill in an exclusive interview that he "doesn't have an attorney-general" and that he's "very disappointed" with Sessions.
I don't have an attorney-general. It's very sad
Trump told Hill.TV in an exclusive interview in the Oval Office on Tuesday.
He went on to say that he "didn't see" what was coming when he nominated Sessions for the role.
"I'm so sad over Jeff Sessions because he came to me. He was the first senator that endorsed me. And he wanted to be attorney-general, and I didn't see it," he said.
In true Trump fashion, he then went on to state that Sessions performed "very poorly" in the nominating process.
...I mean, he was mixed up and confused, and people that worked with him for, you know, a long time in the Senate were not nice to him, but he was giving very confusing answers. Answers that should have been easily answered. And that was a rough time for him.
Trump has long expressed his frustration with Sessions for recusing himself from the Russia investigation in March, after it emerged that he had held two meetings with Russian ambassador Sergey Kislyak during the presidential race and had not disclosed them to the Senate during his confirmation hearing.
"He gets in and probably because of the experience that he had going through the nominating when somebody asked him the first question about Hillary Clinton or something he said 'I recuse myself, I recuse myself,'" Trump said.
READ MORE: Trump: Sessions must stop Mueller 'right now' before witch hunt 'stains America'
"And now it turned out he didn't have to recuse himself," Trump said, referring to the fact that the FBI wrote in a 2017 email to a Sessions aid that Sessions did not need to reveal contacts with foreign government officials that were made in the course of his work as a senator. That email was made public in December.
As speculation continues to swirl on whether Trump will fire Sessions, the president declined to provide a straightforward answer.
"We'll see what happens. A lot of people have asked me to do that. And I guess I study history, and I say I just want to leave things alone, but it was very unfair what he did," he said, referring to his decision to recuse himself from the Russia probe.
We'll see how it goes with Jeff. I'm very disappointed in Jeff. Very disappointed
The Tuesday comments aren't the first time that Trump has publicly slammed Sessions. Earlier this month, he took to Twitter to accuse Sessions of damaging the chances of Republicans in the November mid-term elections through Justice Department investigations.
In August, Trump told Fox News that Sessions has allowed Democrats to control the Justice Department and get away with "subversion" of his administration.
"I put in an attorney general that never took control of the Justice Department, Jeff Sessions," he told the "Fox and Friends" morning program. "It's sort of an incredible thing."
Sessions fired back, saying in a statement: "I took control of the Department of Justice the day I was sworn in."
In May, the US president admitted that he regrets appointing Sessions as attorney-general.
Those tweets followed a report which stated that Trump had asked Sessions to reverse his recusal from the Russia probe.
Like this story? Share it with a friend!
You can share this story on social media: